Five Budget Friendly Fall Break Destinations
Oct 04, 2022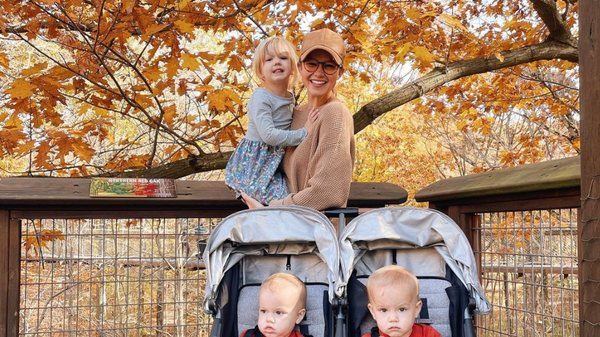 It's finally that time of year! Kids are headed back to school, and you can take a breather on paying exorbitant amounts on your air conditioning bill every month. With the change of the seasons and the first sighting of changing leaves, you might be feeling the itch to travel. But, if summer ran you a little dry and the holidays are seeming shockingly close, then you might not have as much to spend on a fall family getaway as you'd like to. No fear! We've got you covered with five budget-friendly fall break destinations.
Leavenworth, Washington
Leavenworth is actually one of the most authentic Baviarian-style towns that we have stateside, situated just along the Cascades. It's the perfect escape if you want something that feels like you've stepped back in time (or hopped across the Atlantic?) without paying the airfare to match. Not only can you enjoy the fall foliage, but you'll find plenty of free fall festivals, affordable accommodation, live music, and tasty German cuisine.
Gatlinburg, Tennessee
A fall favorite for many families, Gatlinburg is the perfect spot for experiencing autumn outdoors. Nestled in the Smoky Mountains, you'll find plenty of hiking trails for all experience levels and tastes (don't forget to bring your Terra all-terrain stroller along for the journey!). If you're feeling like hunkering down to enjoy some family time, rent a cabin with the family and cook meals in for some cozy bonding time, all while saving on meals out. You can also enjoy plenty of free attractions in the city center.
Chicago, Illinois
Now, hear us out. A major city like Chicago might not be top-of-mind when you think of affordable places to vacay this fall. But, if you're in the mood for a city break, October is actually reported as the cheapest time to visit! It's ideal, if you ask us. Right after hot summer temps, and right before a polar winter, autumn is the ideal time to explore the Windy City. Head to Oktoberfest Arts in the Dark in Washington Park for interesting live performances and plenty of pumpkin patches, perfect for a family photo op. Pro tip: whether you're driving or flying, your Tour+ is a must. It's the ultimate lightweight, compact everyday stroller for on-the-go parents. 
Santa Fe, New Mexico
A culturally-diverse hub for food, music, and art like Santa Fe is sure to have something for every member of your family to enjoy. Bypass the crowds by heading there in peak autumn—there's no more summer hustle and bustle, but ski season hasn't yet begun. It's the perfect time to hit the trails for plenty of outdoor activities, right before you stay inside for the winter. If you're not the outdoorsy type, spend your time exploring local architecture and free museums, instead.
Gettysburg, Pennsylvania 
History buffs, this one's for you! If you like to learn from the past (or maybe even get a little spooky?), then Gettysburg is the perfect place to spend a little family time this fall. Go back in time to the Civil War, and learn about America's rich history, while exploring the beautiful autumn scenes around you. If history isn't your thing, you'll still find plenty of affordable activities! Apple orchards, farmers markets, and plenty of shops and restaurants are all waiting for you in Pennsylvania.
Want even more tips for traveling with kids? Head to our
blog
!