See it in action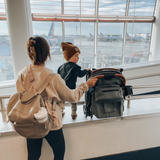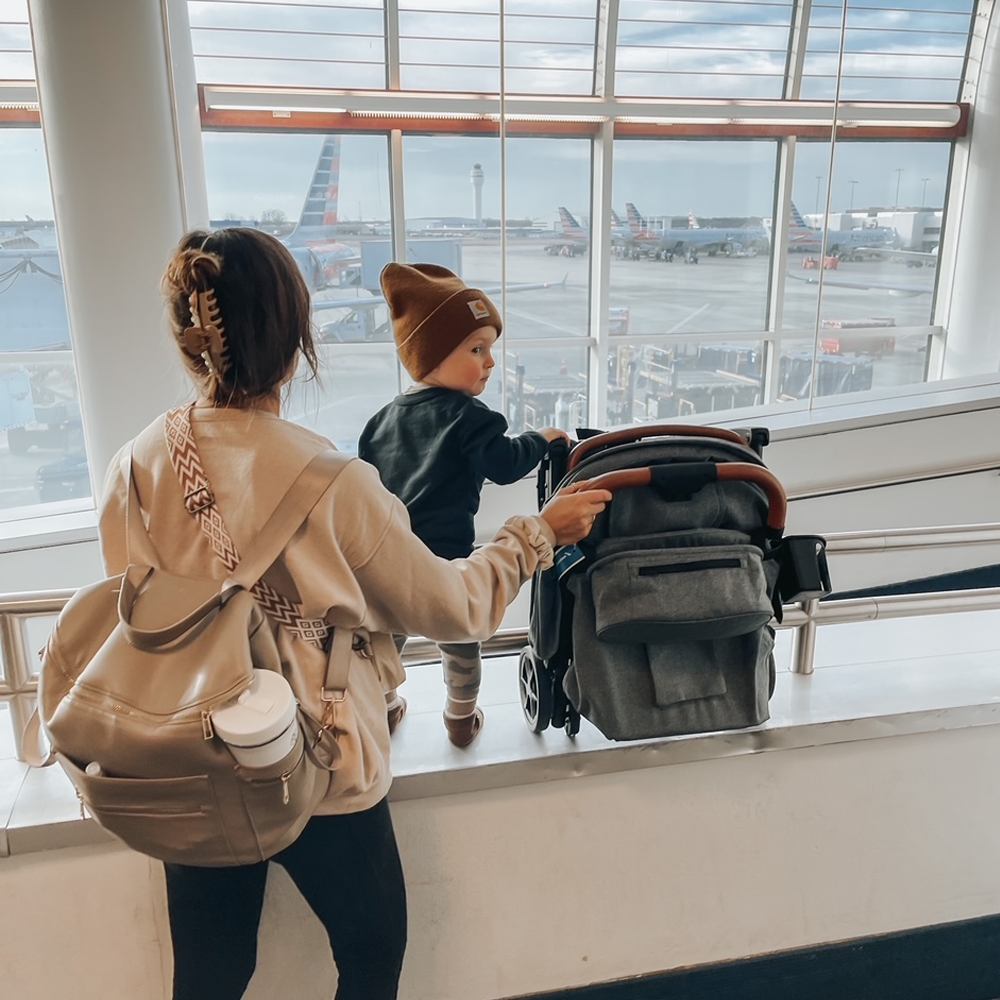 Leave space for adventure with The Traveler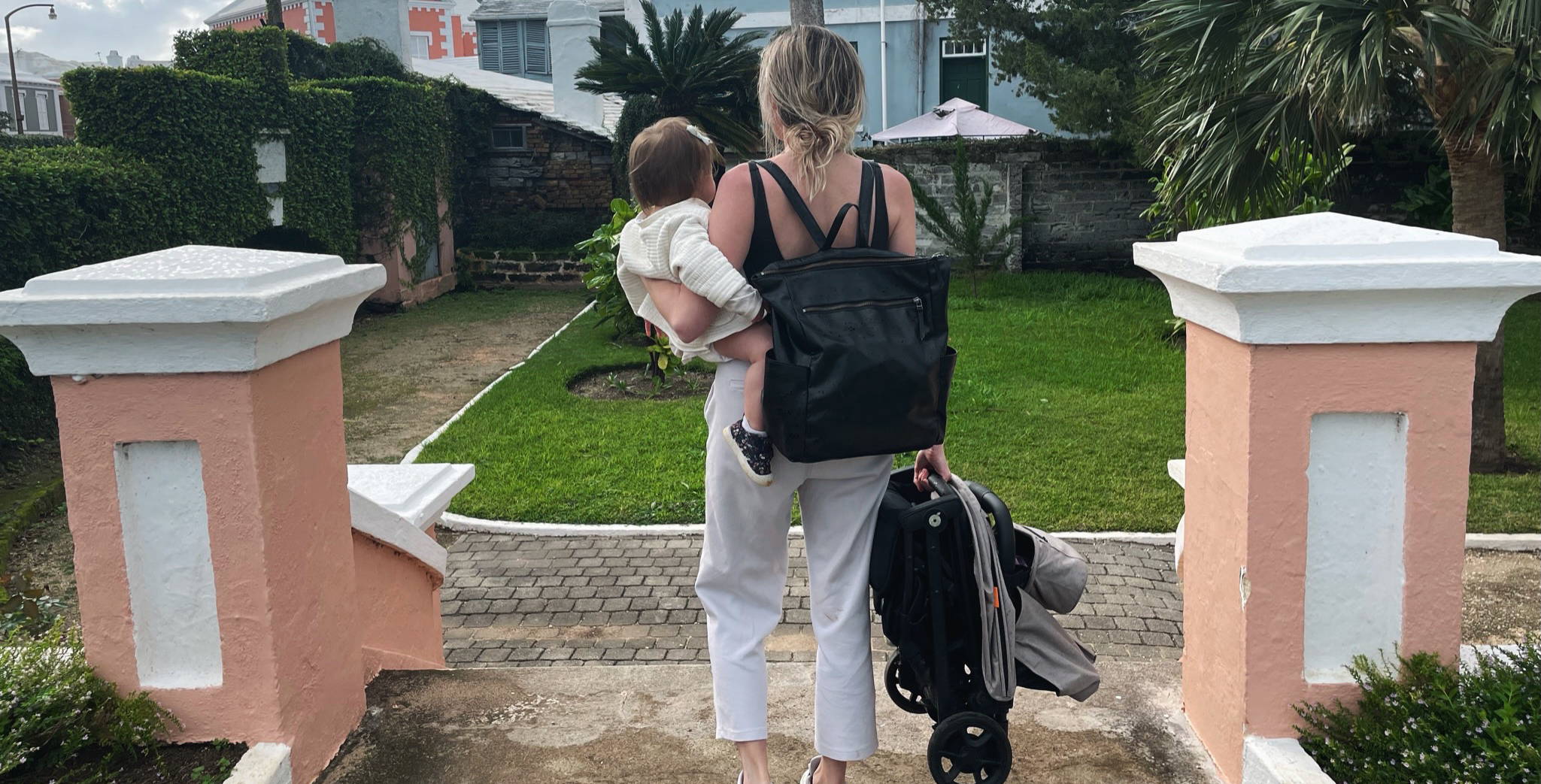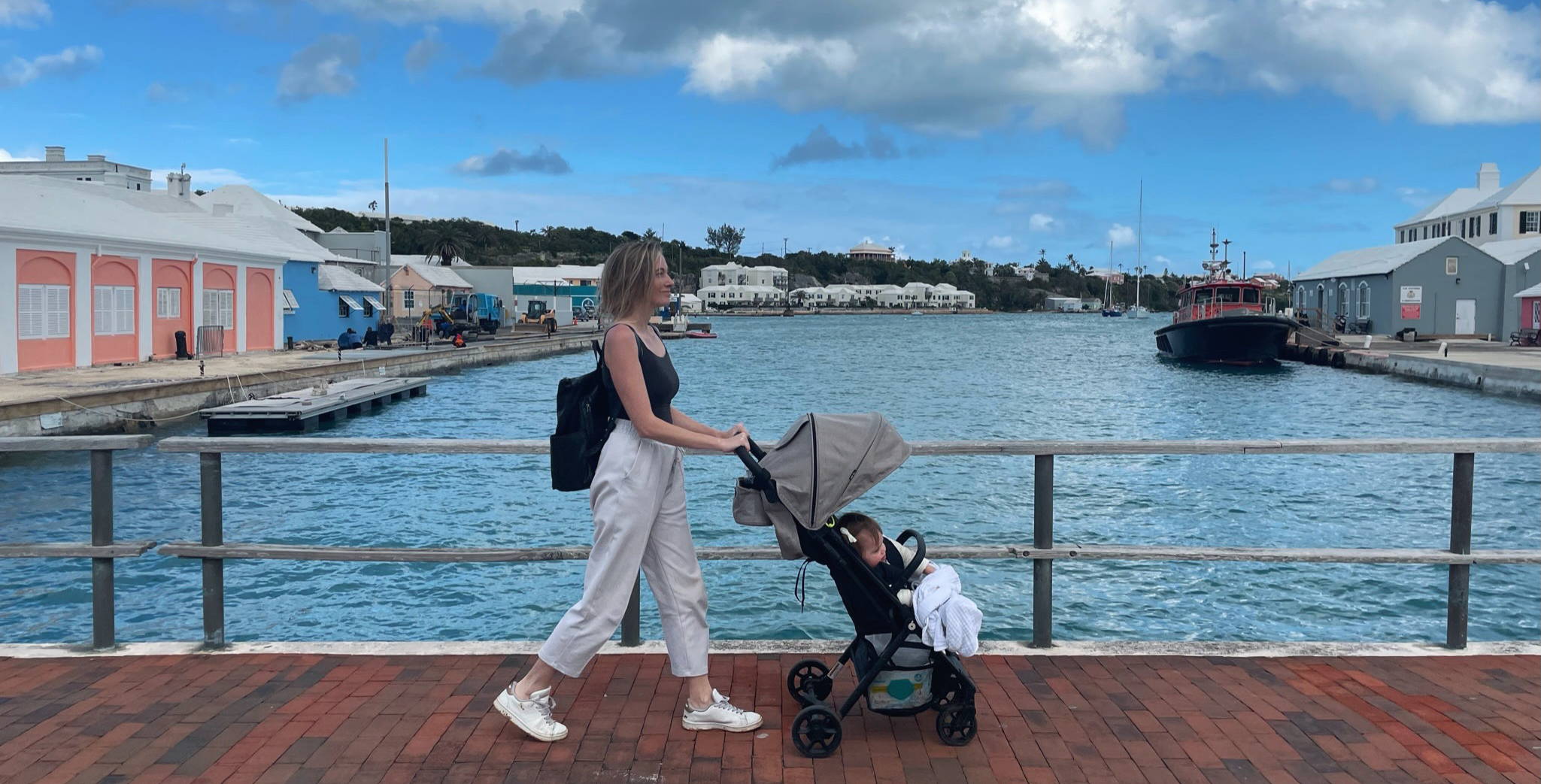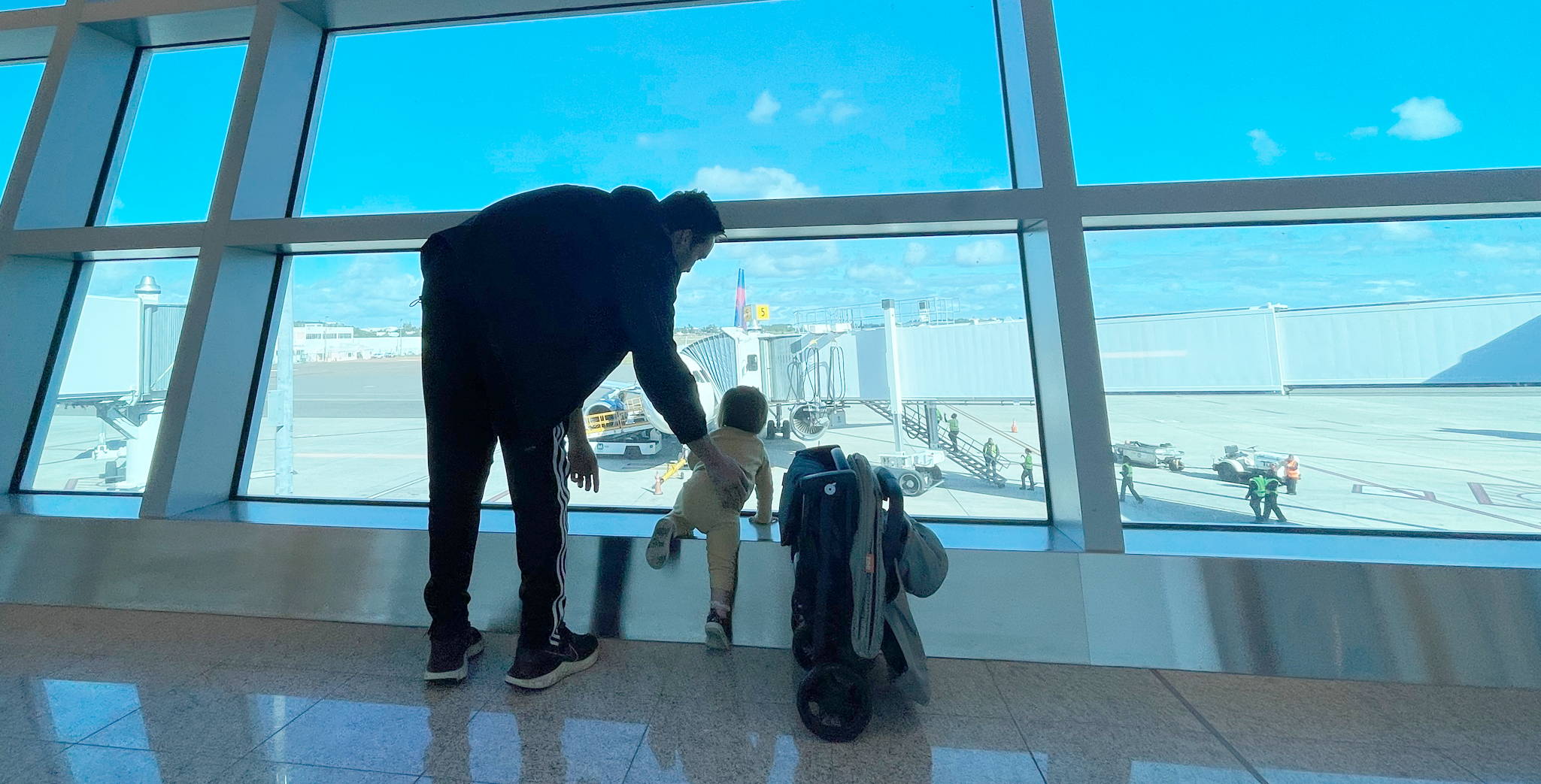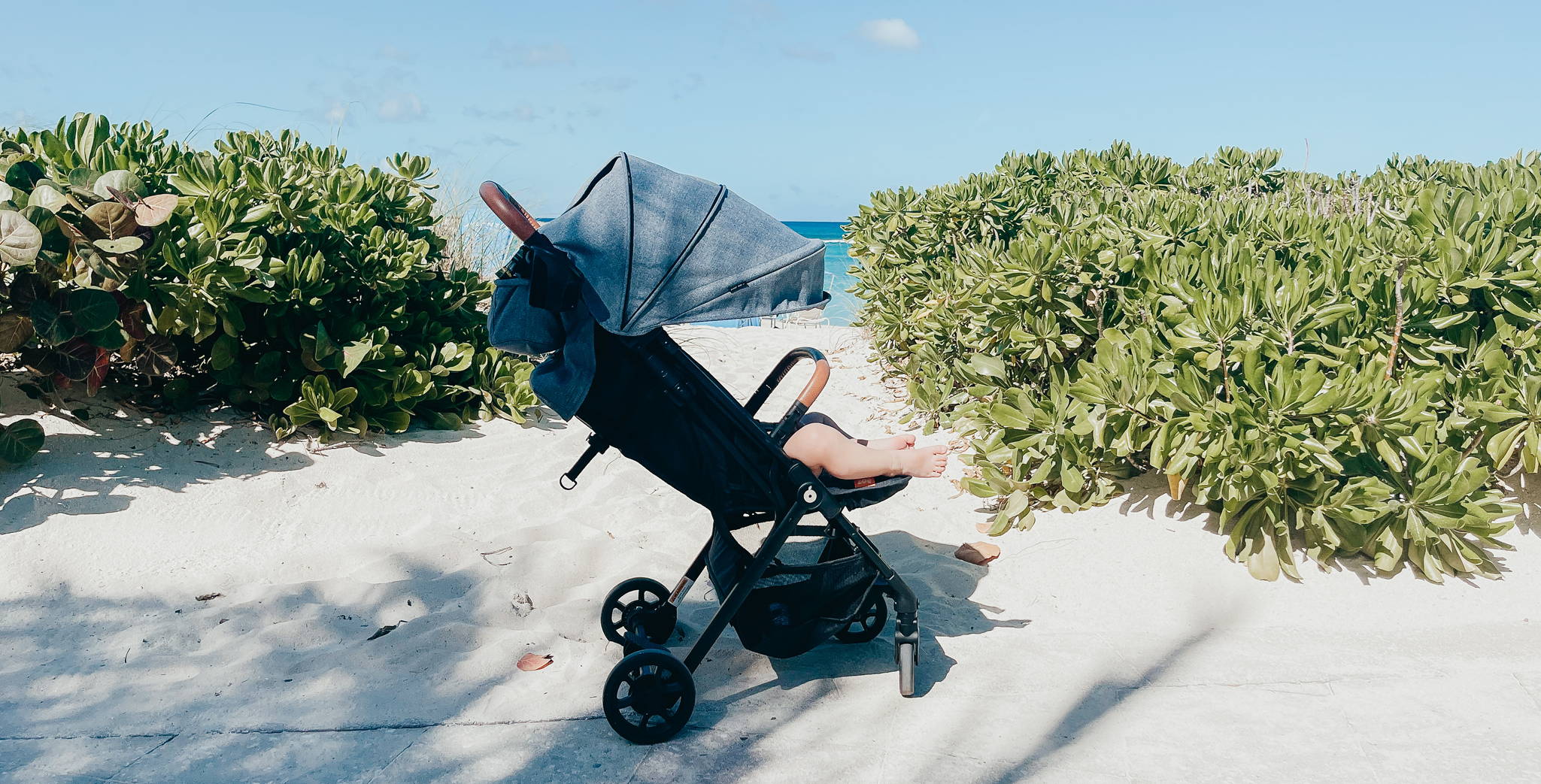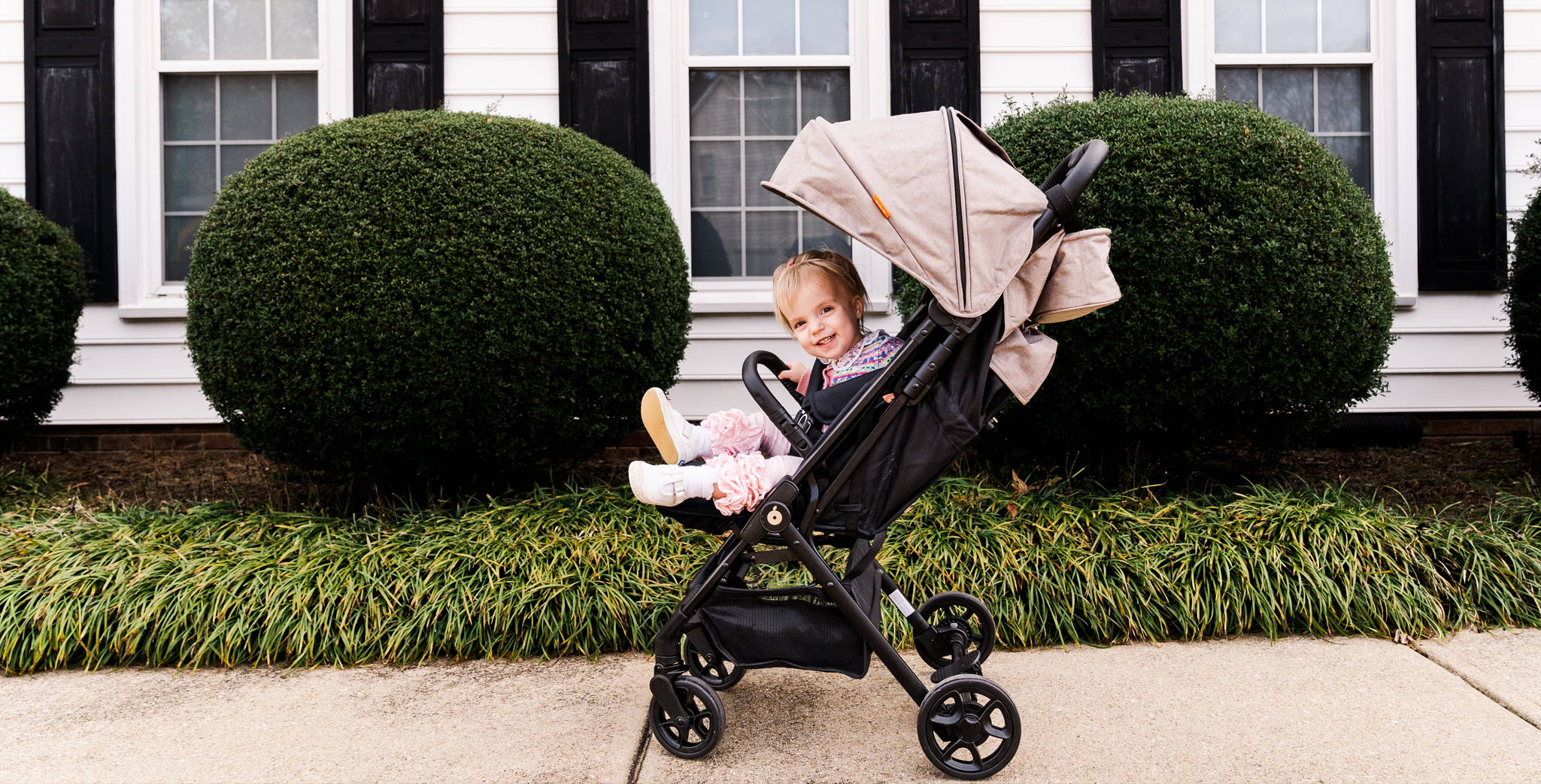 Squeeze the most out of life with The Traveler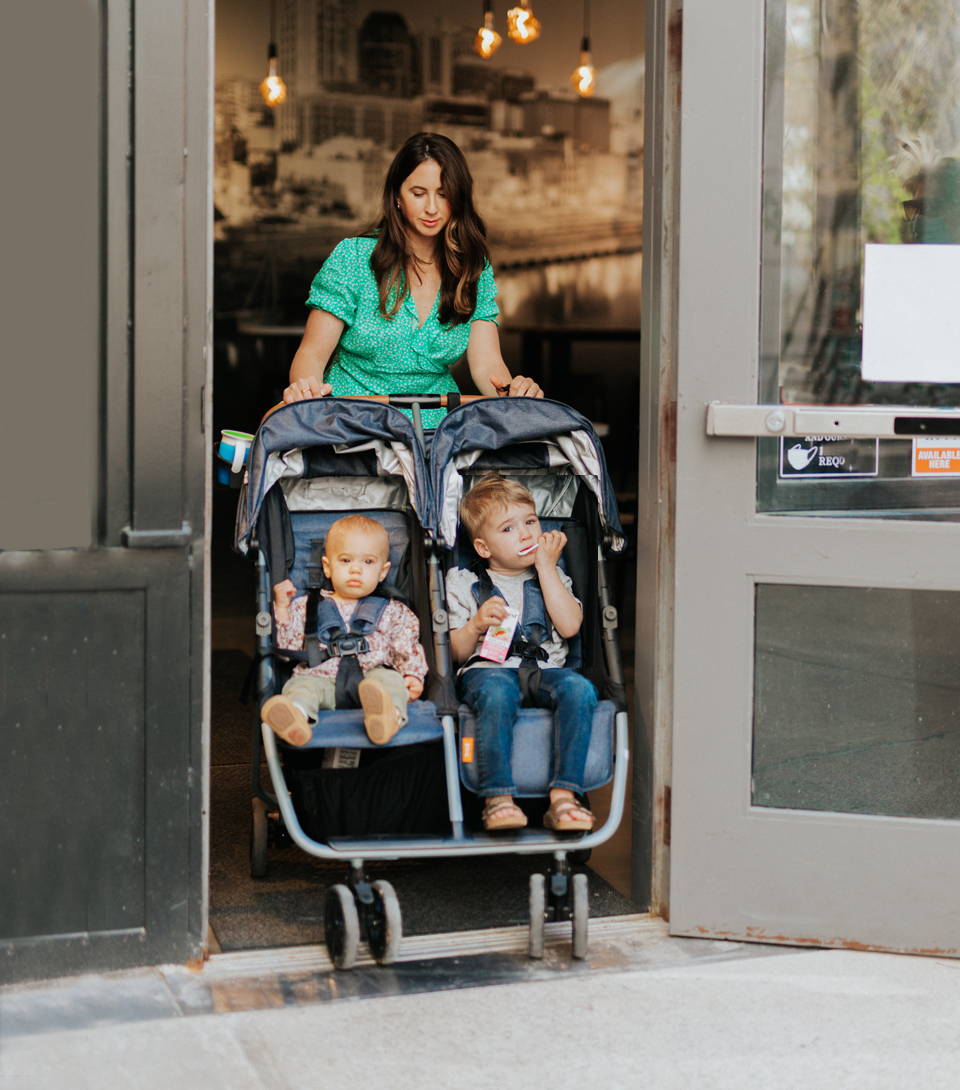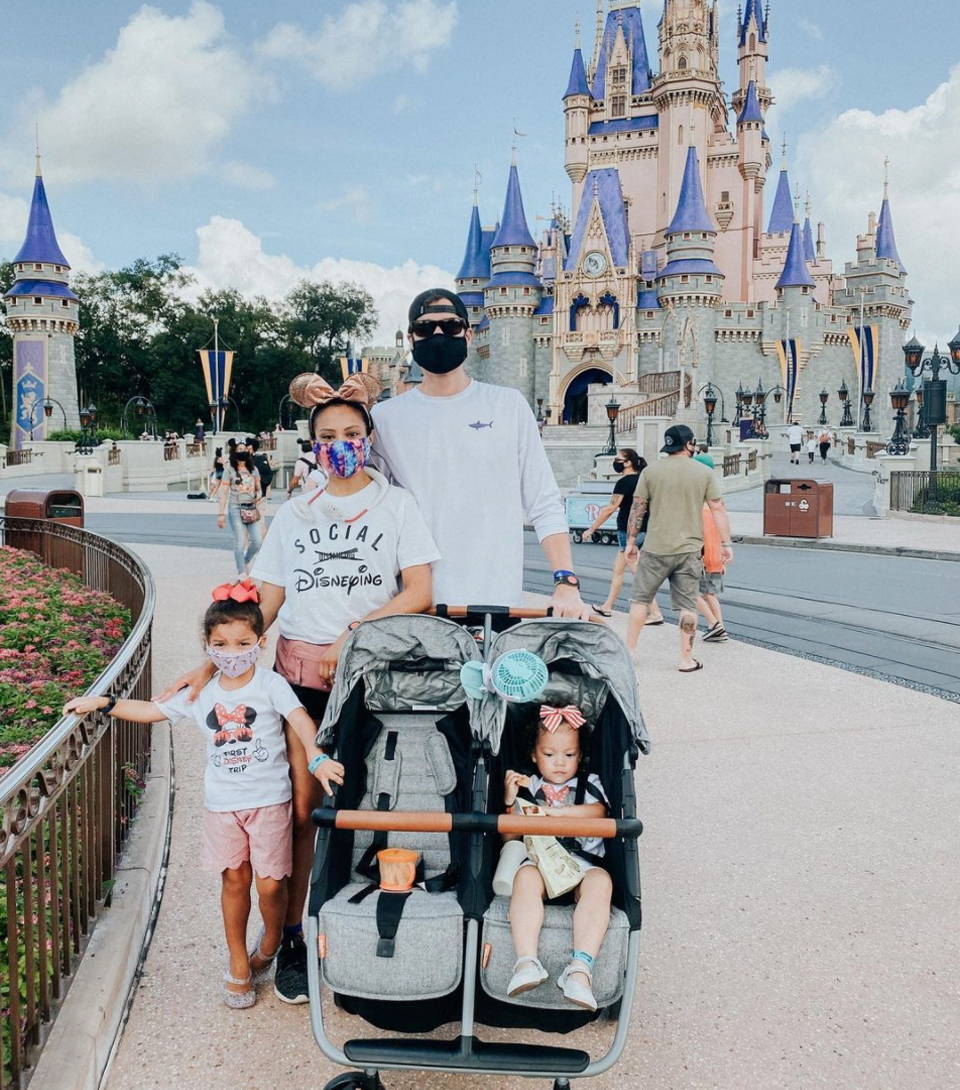 Meet The Twin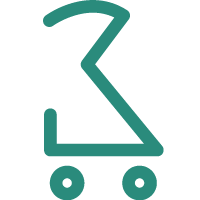 EVERYDAY COMPANION
Take on all of your daily adventures (and doorways) without skipping a beat.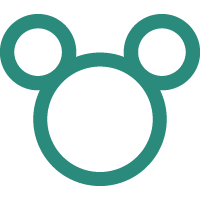 DISNEY APPROVED
Roomy, lightweight, and ready for the parks.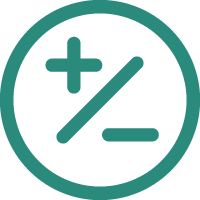 EXPANDABLE
Easily expands to a triple or quad stroller to grow with your family.

This stroller is everything! It is lightweight, allowing me to get it out the suv easily, glides so smoothly across the ground and folds practically flat! Hands down the best stroller we've owned!
Amy T.
"We haven't even reached for our full size since getting our Twin!! Seriously makes my life so much easier with two kids!!
Deyanira H.
This is by far the best stroller for everyday use and travel. The price is perfect. Sturdy, yet extremely lightweight and easy to fold. You will love this stroller!
Mia H.
Fits in airplane overhead bins
No need to gate check (and risk damage) – with our most compact fold, it fits in overhead compartments
UPF 50+ extended canopy
A waterproof, UPF 50+ canopy will keep your kiddo dry and protected from the sun (the extension is a nap time favorite)
Full seat recline
With a 148 degree seat recline and adjustable foot rest, your kiddo can nap while you keep the adventure rolling
No puncture tires
No puncture, ball bearing wheels prevent flat tires, provide easy maneuverability and ensure a super smooth ride
Sleek, Lightweight Design
This savvy design blends function with style, making it your new favorite accessory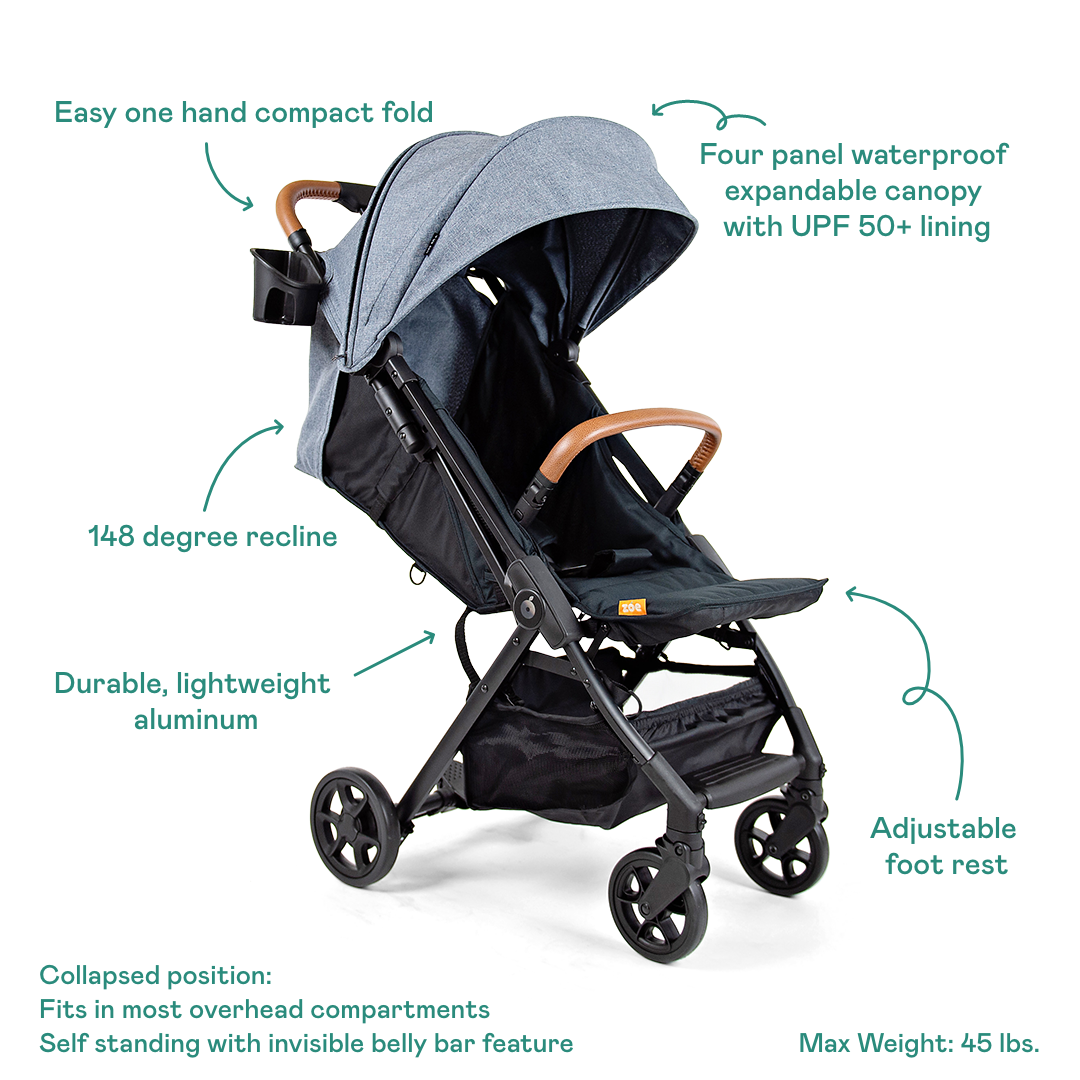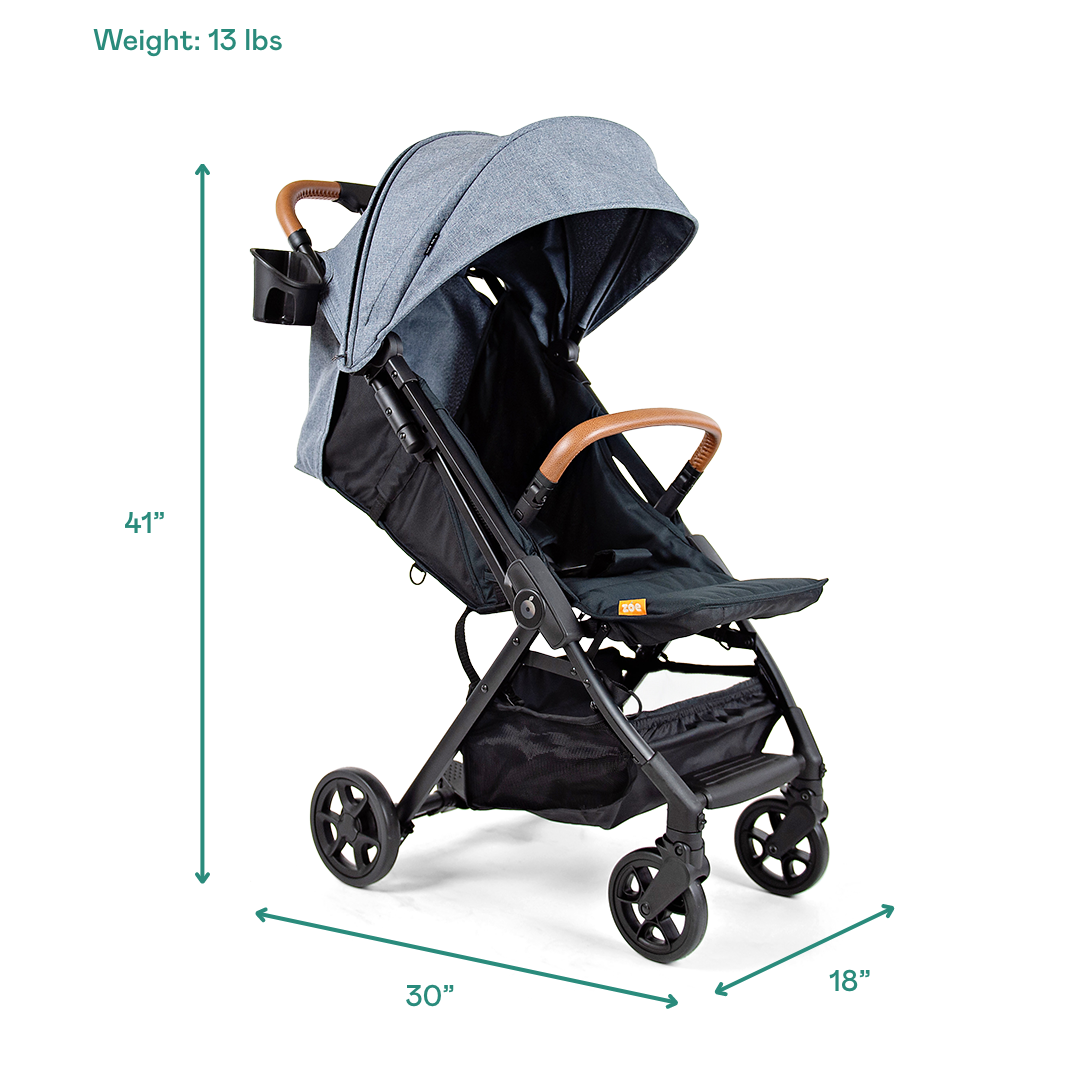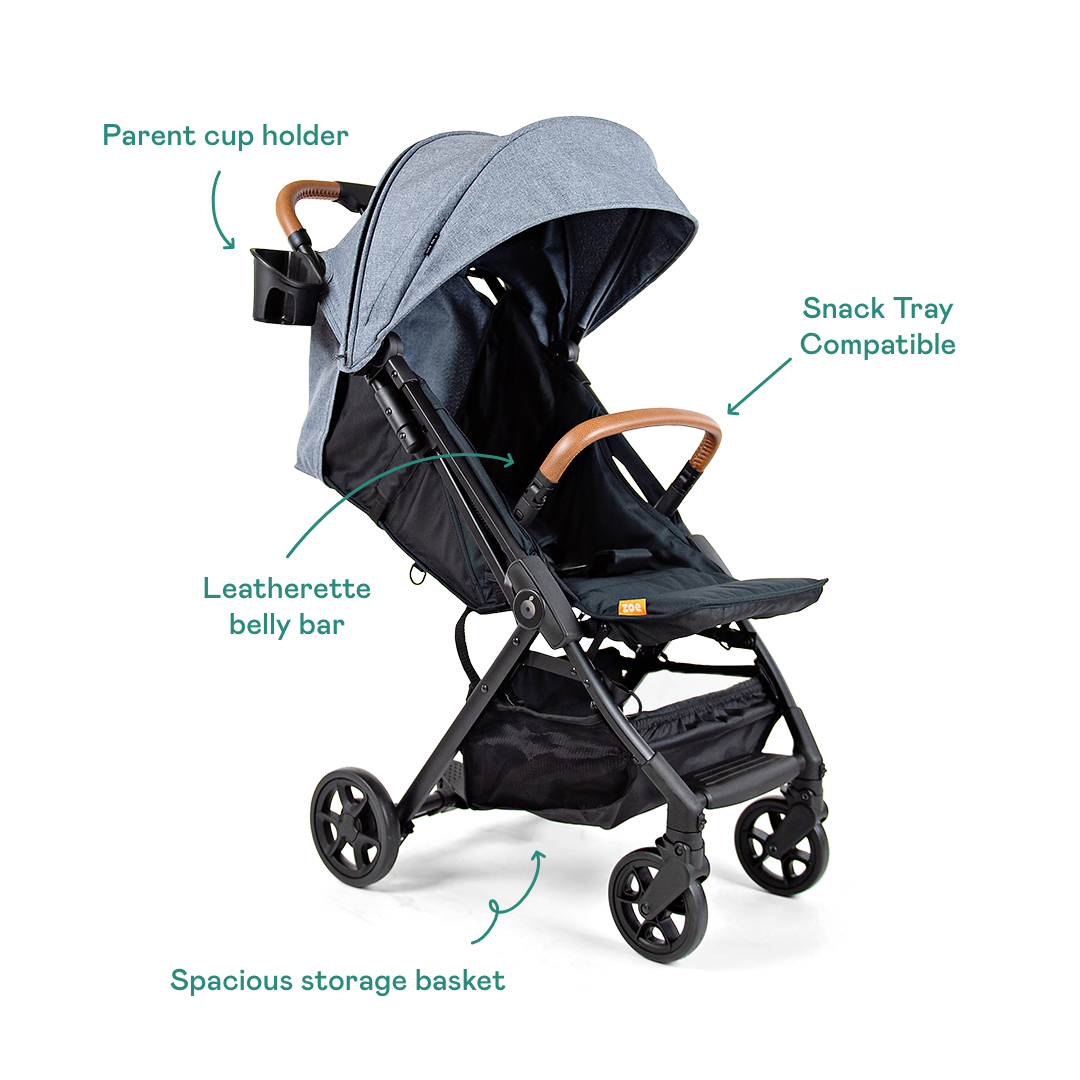 Should I get The Traveler or The Tour+?
While both strollers offer a light-weight, compact design, each is designed with a primary need in mind. The Traveler is best if you find yourself traveling often — particularly airport travel. Its fold is slightly more compact and frame is smaller, allowing it to fit in all overhead bins. The Tour+ is slightly wider with a taller seat back, making it better for day to day use as your little grows and you more frequently need increased storage. The Tour+ also is compatible with our car seat adapter, all-terrain wheels, and an add-on seat — turning it into a Tandem+ for your growing family.
Will it fit in the overhead bin of an airplane?

Yes, perfect for traveling - it will fit in airline overhead compartments.
Can a snack tray be added?

Yes! You can get The Traveler sized snack tray here. It folds into the stroller just like the belly bar — keeping the stroller compact at all times.
What are the age and weight requirements for The Traveler?

The Traveler is recommended for children 3 months and up, with a maximum child weight of 45 lbs.
What is the return policy?

These are ready to ship today! All orders will ship within 1-2 business days. If you need your stroller for a trip ASAP, we recommend choosing Express or Overnight shipping during checkout.
What accessories are compatible with The Traveler?
The Traveler is compatible with the following Zoe accessories:
See the Help Center for full compatibility. If you're interested in multiple accessories, consider two of our Traveler compatible bundles.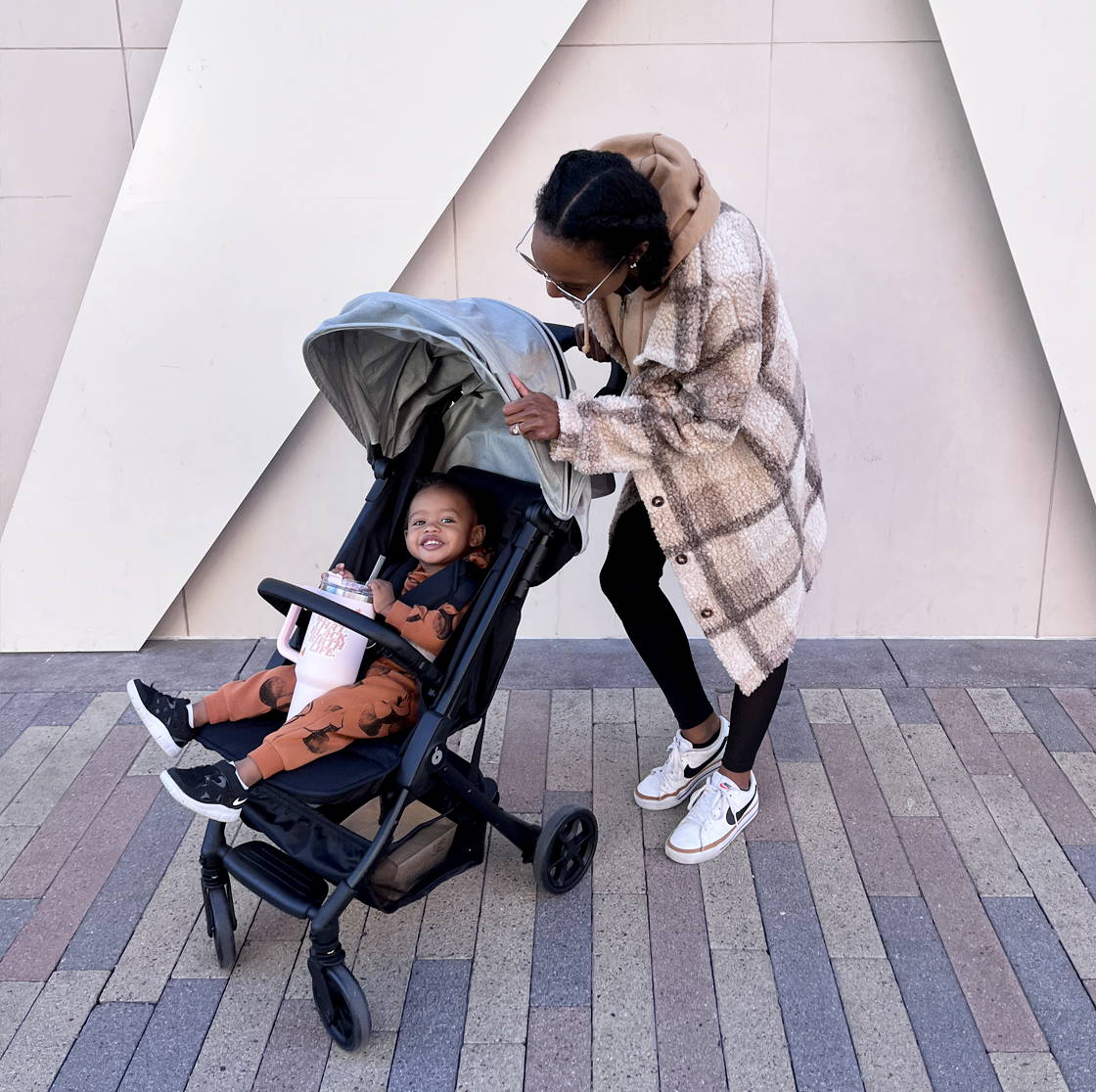 You Might Also Be Interested In
Check out our other stroller options to meet your needs.
Specs
Disney Approved Stroller

Yes

Net Weight

13 lbs

Carrying Capacity

Tested to 45 lbs per seat

Open Dimensions

41" (height) x 18" (width) x 30" (depth)

Closed Dimensions

22" (height) x 19" (width) x 10" (depth)

Recline

135 Degrees

Reclinable Foot Rest

Yes

Age Recommendation

3+ Months

Accepts Infant Car

No

Seat Dimensions

11" (width) x 8" (depth)

Seat Back Height

25½" (bottom of seat to canopy) and 16" (back of seat)

Seat Depth

8" and 13" with footrest

Rear Wheel Diameter

6 ⅜" x 1"

Front Wheel Diameter

5 ⅜" x 1"

Handlebar Height

39 ½" w/ Recessed Rear Axle

Box Weight

13.2 lbs

Box Dimensions

23" (height) x 18.7" (width) x 8.7" (depth)