When the corona virus hit, Disney closed and remained that way until they could figure out how to reopen safely. The started welcoming guests in July and we remained cautiously interested until finally giving it a shot ourselves when we realized that the passes we thought were invalid had a few remaining days left. I answered questions in my Instagram stories and they're currently saved to a highlight. Since then, we've visited a few other times, and most recently I shared about our trip to Hollywood Studios with Sarah Tucker and family to celebrate Margaret and John's birthdays. I consolidated the most frequently asked questions and am answering them below. 
As with anything during this global pandemic, it is of the utmost importance that you recognize the inherent risk associated with non-essential travel and recreation. If you do decide to visit the parks, I have no doubt you'll find that Disney magic amidst numerous changes to the operations. So without further adieu, here is what Curtis and I think you need to know while planning a trip to Walt Disney World. 
First things first, you'll need a park reservation. This is probably the biggest change and it is to help Disney manage their reduced capacity goals. Parks will fill up and it seems like Hollywood Studios is always the quickest one to do so. You can make them here.
Second, if you haven't already you need to download the My Disney Experience app. This is a planning platform that will be an integral part of your trip, especially right now. Here is a blog post that goes into detail on what it is, how it works, etc … We use it to look for and make dining reservations, place mobile orders, and check on attraction wait times.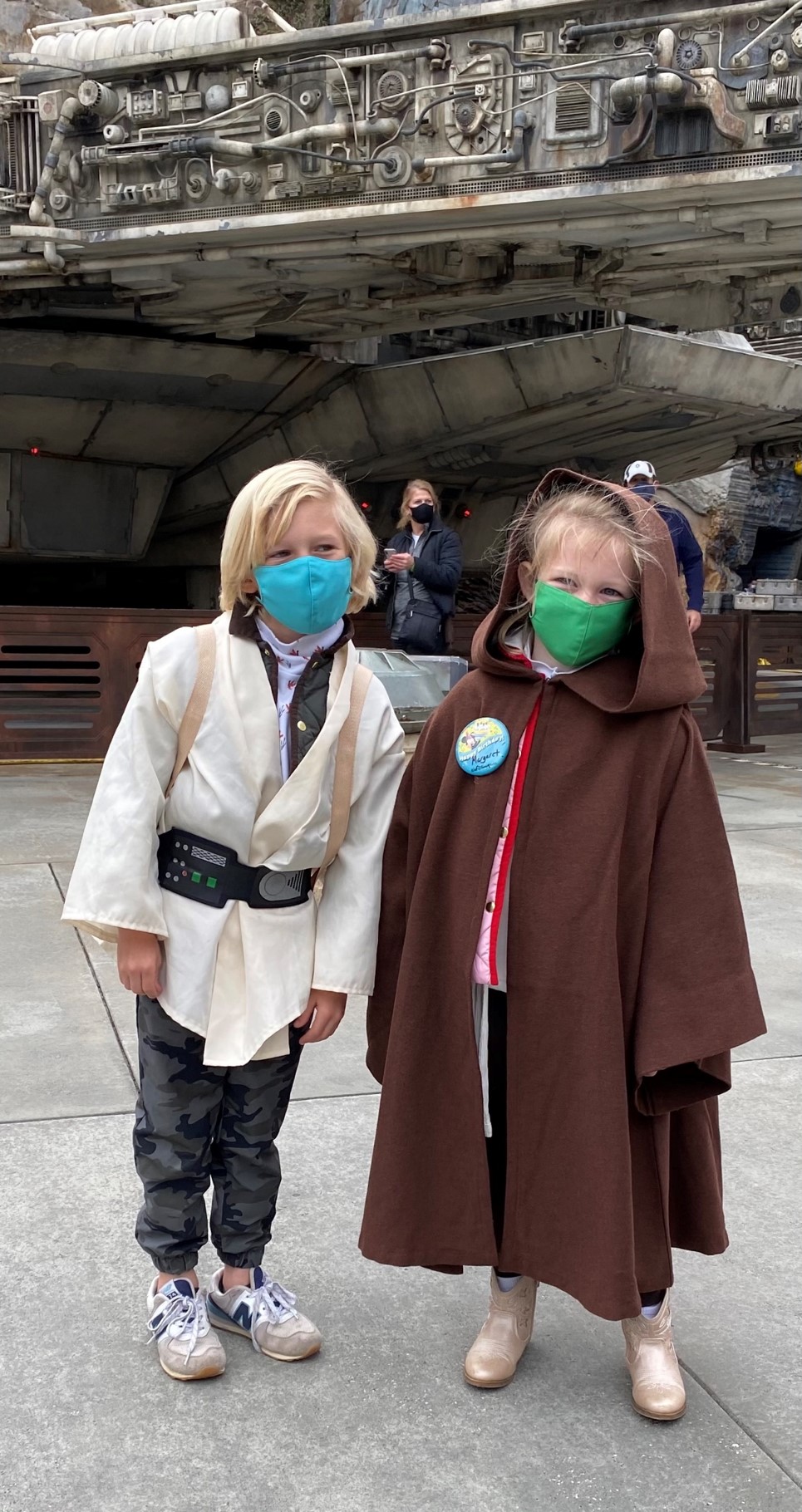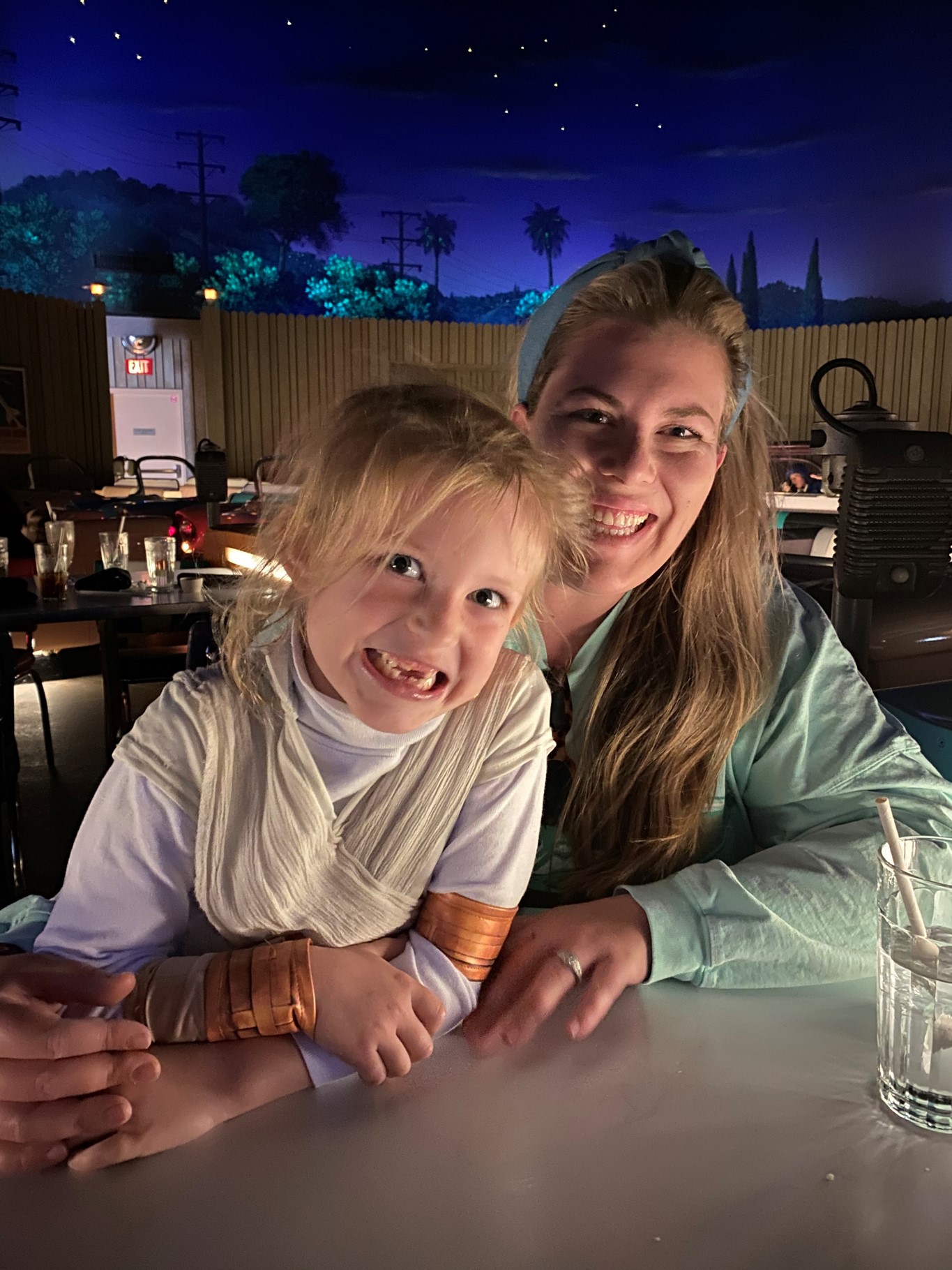 ALL ABOUT MASKS 
Is mask wearing really being enforced? I've heard mixed reviews. 
Curtis and I both feel like the mask policy is being enforced with fidelity. We have personally witnessed Cast Members firmly but politely ask for guest compliance. We very rarely saw anyone with a mask below their nose, but you're surrounded by thousands of imperfect humans and so yes, you're going to see non-compliance occasionally. Disney has made no apologies about removing guests who are unwilling to comply. There are specific mask requirements and neck gaiters are not permitted, neither are masks with valves. They require double layer breathable masks that fit snugly over your nose and under the chin. More details on that here. The official Disney masks are actually pretty great and well priced. I am linking them here. We also like the Lilly Pulitzer performance masks.  
Do you have to wear a mask when you're taking pictures? 
Yes. Disney is very serious about its mask policy. The only time you may remove your mask is during active eating and drinking, and you must be stationary to do that. Wearing masks can make it easy to forget to drink water so be extra diligent about staying hydrated. If you want pictures at Disney without masks on, your meal times are a great opportunity to do that. 
Does a two-year-old really have to wear a mask? I'm worried my toddler won't be able to do it. 
Yes, the mask requirement is for guests that are 2 and older. I think how well your two year old does with masks depends on their day-to-day experience and comfort level. Catherine doesn't really leave our house that often and isn't in a daycare or preschool program where she would get practice with wearing masks. So we try to practice at home but yes, these past few months since she turned two it has been a challenge to get her to keep a mask on. While we were in the parks there were times when she wasn't cooperating. It isn't the end of the world so there is no need to freak out. Especially if she was in her stroller, we would let her sit for a few minutes without it and then put it back on to go wait in line and she understood that to wait in line and ride the rides she had to have the mask on. Margaret and the big kids had no issues whatsoever with the masks because they're used to it at school. 
What do you think are the biggest changes?
There are a lot of changes. Aside from needing park reservations in advance and limited capacity, one of the biggest changes is the removal of the FastPass+ system. They've also paused character meet and greets, which is one of the things our girls miss the most. Here is an article from WDW Magazine about the new way to see characters. They have gotten creative with the various cavalcades and mini-appearances. Currently they do not post the times for these pop-up mini parades and appearances, but you'll start to hear music and know that they're coming!  Another big change is the reduction in shows and performances that needed to happen for obvious reasons. There are some shows that are still happening and you can read more on that in this post from the Disney Parks Blog. The parks also have modified hours, and you can see the hours posted here. Most notably, Epcot typically doesn't open until 11 AM and Magic Kingdom often closes at 6 PM.  Currently there aren't any fireworks, and we'll all be excited when they return! 
What are the crowds like? Are they really limiting capacity?  
They really are limiting capacity, currently to 35%. I think the important thing to consider though is that that is 35% of their full capacity, which Disney rarely reached in the first place. So on more popular dates, that 35% can feel pretty crowded. It also "feels" more crowded because so many of the lines snake around outside to allow for the spacing they've created. So from that angle, it can look worse than it actually is.  
Did you ever feel unsafe?  
For the most part, no. There were points where the crowd would start to bottleneck and I'd start to get uncomfortable but what I did in that case was just stop and wait a minute until things cleared up. Disney also had people directing foot traffic to help prevent this from happening. Whether or not you "feel safe" is going to be pretty subjective. One of the reasons we've felt "safe" at Disney is because the expectations are clear and enforced, and everyone is on the same page. That is better than I can say for my county where we don't have a mask mandate and there aren't restrictions on mass gatherings. However, if you are coming from a state or county where there is a mask mandate, restrictions on mass gatherings, and limited recreation opportunities, Disney will likely be a shock to you. 
What hygiene and cleanliness measures do they have? 
Here is the run down from their own site on what they've implemented. You'll notice giant sneeze guard type structures in lines and rides where you'd otherwise be unable to physically distance yourself from guests not in your party. If you've been to Disney before, you'll appreciate what a big change this, and the physical distancing stickers on the floor, are. Before, it would get pretty packed and crammed waiting in line and you could practically feel people breathing down your neck in some waits. Not my favorite part and I do not miss this! They stop the rides periodically to clean them down, you'll see people cleaning high touch surfaces, there are hand sanitizer stations everywhere. We'd sanitize before getting on and after. But I think as with anything, it is important not to fall under the spell of Hygiene Theater. If you don't know what I am talking about, this article in The Atlantic is interesting to me. It is great that Disney is doing all of these things, and perhaps most importantly is their unwavering commitment to mask wearing, their capacity limitation, and changes that eliminate congregate behavior. It is the reason their reopening since July hasn't had the issues many public health experts feared we'd see. I found this article from the New York Times interesting and even though it is from October, quick searches will reveal that it's findings are holding true. But despite all of these measures, it is important to keep your guard up and not be lulled into a false sense of security. 
Can you bring your own food in? 
Yes, you can still bring in your own food. More details on that here.  We typically bring in water bottles and snacks. You can get free iced water at mobile order restaurants which we just dump into the girls water bottles. These are our favorite containers for them. You can also purchase popcorn buckets that initially cost $12 and then each refill is $2. They're still offering this, but instead of putting the popcorn directly into the person's bucket they give you a disposable bucket to dump into your own. 
What are the wait times like?  
It is really hard to say because it is so dependent on when you go. Weekends and holidays are still more crowded, just like pre-Covid days. So far that is all we have experience with, and given all our visits have been on weekends (including one holiday weekend) it isn't too bad. But if you go expecting to just walk on, you'll be disappointed. The lines typically look longer than they actually are, because keep in mind, people are being spaced out during the wait. They also seem to be overestimating the wait times in most cases. For instance, riding Slinky Dog around 10:30 on a Saturday, the wait said 45 minutes but was no more than 30, and under normal circumstances, without a FastPass, you could easily wait for 2 hours to ride Slinky Dog. At Animal Kingdom, in the middle of the day on a Saturday, Flight of Passage, possibly the most popular and in demand ride out of all the parks, was a 70 minute wait, which was fine considering before Covid it was typically at least 3 hours, and we literally could never get a FastPass. I found this blog post that aggregates data about average wait times across the park and it was pretty helpful.  People are consistently noting that getting there before park opening is a sure way to have those "walk on" experiences at popular rides. Certain rides also just take more time, like those with boats, because they're only loading two families in each one, so rides like Frozen Ever After and It's A Small World will be longer. 
Is there anything special besides masks we should bring?   
I'd say if you are traveling with older kids where you might be on the fence about bringing a stroller, to go ahead and pack it. Margaret doesn't normally use one, but because we have Catherine we have a double and it has been so great to have for situations like Disney, because she has a guaranteed safe and clean place to sit. We love our Zoe Double Stroller as well for anyone in the market! More about that stroller here. 
If you are not traveling with stroller aged kids, and maybe even if you are, this is the time to break out the fanny pack. I found a very over-the-top Minnie Mouse one and it fits my phone, wallet, hand sanitizer, wipes, and extra masks in it. This way you have all of these things on your person while you wait in line, when your stroller is parked. And if you don't have a stroller, between the fanny pack and a backpack (which Curtis wears and takes one for the team) you'll have plenty of room for all that you might need. 
Is there character dining available?  
Yes, but it is limited. We LOVED our brunch for Catherine's 2nd birthday at The Four Seasons, Orlando in their restaurant, Ravello. I shared about our experience here. In addition to that, the following options are: Topolino Terrace at Riviera Resort, Garden Grill in Epcot, Hollywood & Vine at Hollywood Studios, Be Our Guest at Magic Kingdom, Cinderella's Royal Table in Cinderella's Castle at Magic Kingdom, and Chef Mickey's at The Contemporary Resort. Summer Hull wrote about the experiences in her blog post for The Points Guy.  
What do you think is the most important tip for going right now? 
The biggest piece of advice we kept hearing and then tried out was to get to the park as early as possible to maximize the time to ride rides with as little wait time as possible. We did not used to be "rope drop" people, but I'd say this advice is holding true for most visitors. Before the pandemic, arriving early ment bottlenecking in packed crowds to race toward your #1 ride as soon as the "rope dropped". Now it seems like each park opens up a little early to allow for people to start queuing for rides. It looks like you can get to Magic Kingdom and Hollywood Studios as early as 50 minutes before the posted park opening time, and 30 minutes early for Epcot and Animal Kingdom. You can also make early breakfast reservations at some spots to get you in even earlier, as well as activities like droid building in Hollywood Studios, which is what Sarah and her family did when we all went together last weekend. The second biggest tip I give, and I've heard this over and over, is to have a dining plan. Either have your reservations ahead of time or have a really good sense of how, where and when you are going to eat. There are less quick service restaurants open than usual and it impacts the crowds and unavailability at other restaurants. You can make reservations as early as 60 days in advance of your trip. 
Is Park Hopper Available? 
Yes! As of January 1st they are offering Park Hopper tickets and it looks like they can be used from 2PM-6PM.  This article discusses the addition of park hopper options.  
Should we wait to do our trip and do the changes implemented impact the magic?
These are the most frequently asked questions by far and they're also the most complicated to answer because it is so subjective. I've been saying that if this is going to be your "one and done" trip to Disney, I would seriously consider waiting if at all possible. How long, I don't know, but my reasonable guess would be that we'll see a more "normal" experience in 2022. So in the meantime, you can throw yourself into planning the best trip ever!  However, if you'll have more trips in the future, and you're comfortable visiting despite the changes, then if any place can make some magic amid a global pandemic, Disney is it! But to answer the question, "do the changes impact the magic" – yes, in our opinion, they do. So many of the experiences that our girls enjoyed are currently on hold or extremely modified, and for good reason. But character meet and greets, parades, fireworks, and live shows are truly magical parts of the Disney experience for our family, and we miss them, and will be thrilled when they return. It still is magical, and we absolutely have enjoyed our modified visits there. I know there are so many people who have worked so hard to keep Disney open. The impact of closures during Covid-19 has had devastating effects on the tourism industry, and it has been a privilege to be able to share about our visits to places like Walt Disney World making huge efforts to operate as safely as possible. I take the current health and safety factors very seriously, knowing that with each piece I share be it here or on Instagram, I want to responsibly represent the measures in place so that each family may better evaluate if a trip to a place like Disney is a fit for them at this time.