The All-Terrain Wheels are designed for wherever your adventure takes you. If you find yourself off the beaten path often (think chasing kiddos through a field or maybe just battling those city sidewalks that haven't been repaired in 30 years) these wheels are for you. While your kids probably say our everyday wheels are smooth as butter, these give you the traction and oomph needed for the bumps life throws your way.
Estimated shipping in 3-5 business days
Add to Babylist Registry >

Squeeze the most out of life with all-terrain wheels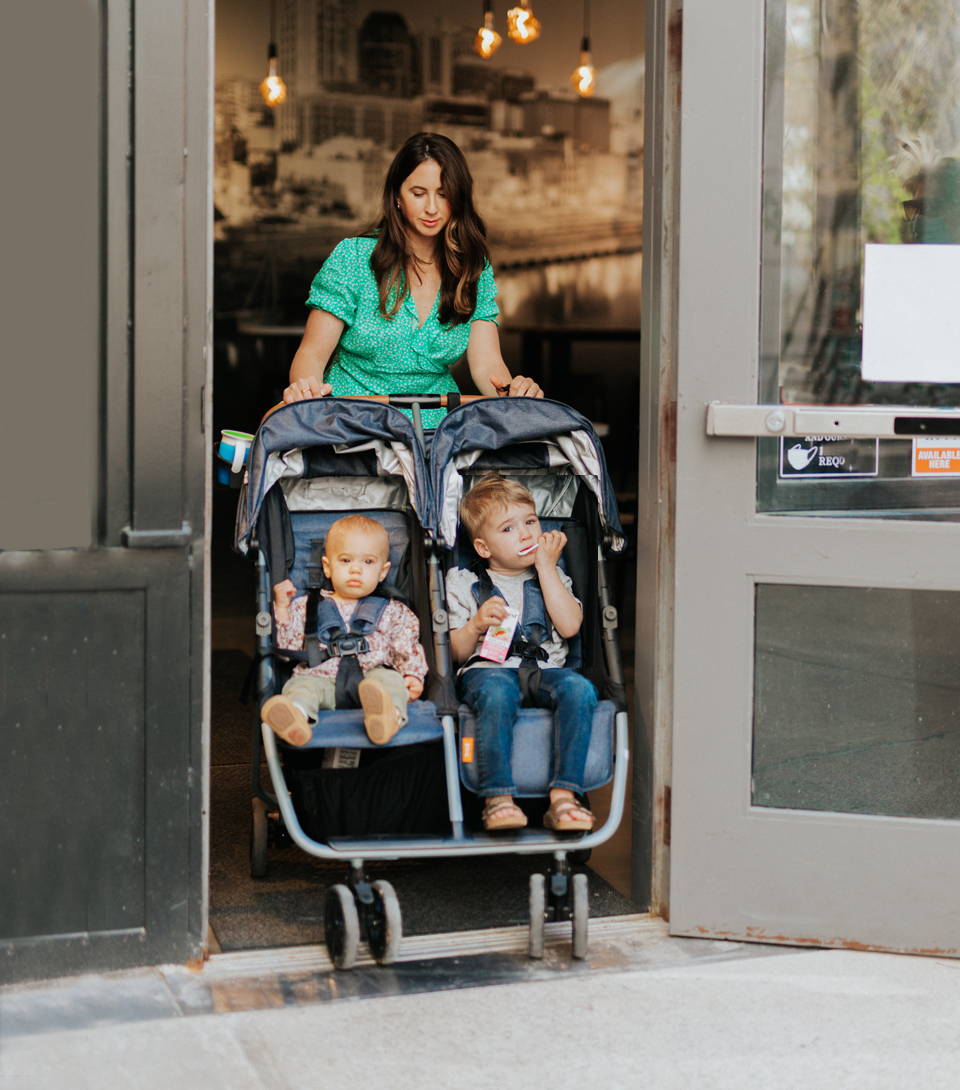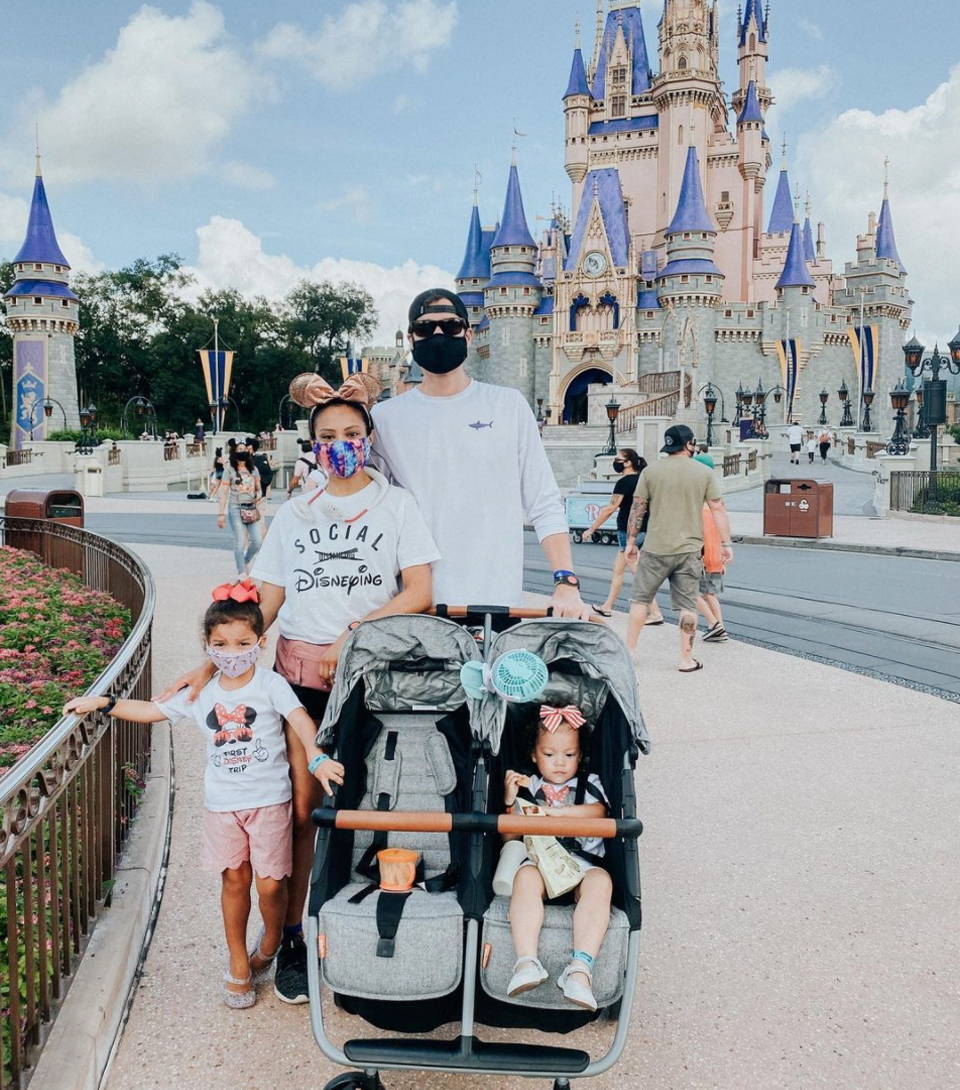 Meet The Twin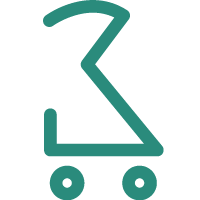 EVERYDAY COMPANION
Take on all of your daily adventures (and doorways) without skipping a beat.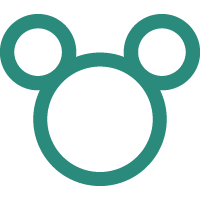 DISNEY APPROVED
Roomy, lightweight, and ready for the parks.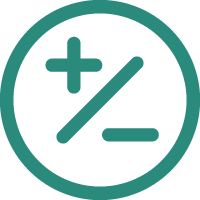 EXPANDABLE
Easily expands to a triple or quad stroller to grow with your family.

This stroller is everything! It is lightweight, allowing me to get it out the suv easily, glides so smoothly across the ground and folds practically flat! Hands down the best stroller we've owned!
Amy T.
"We haven't even reached for our full size since getting our Twin!! Seriously makes my life so much easier with two kids!!
Deyanira H.
This is by far the best stroller for everyday use and travel. The price is perfect. Sturdy, yet extremely lightweight and easy to fold. You will love this stroller!
Mia H.
Never Flat
Made with rubber, these airless tires are designed to roll with your adventures.
Quick Assembly
Transition from your everyday wheels without hassle - see how easy it is
here
.
Easy to Handle
Tire size and tread provide the oomph needed without sacrificing the easy-to-navigate experience.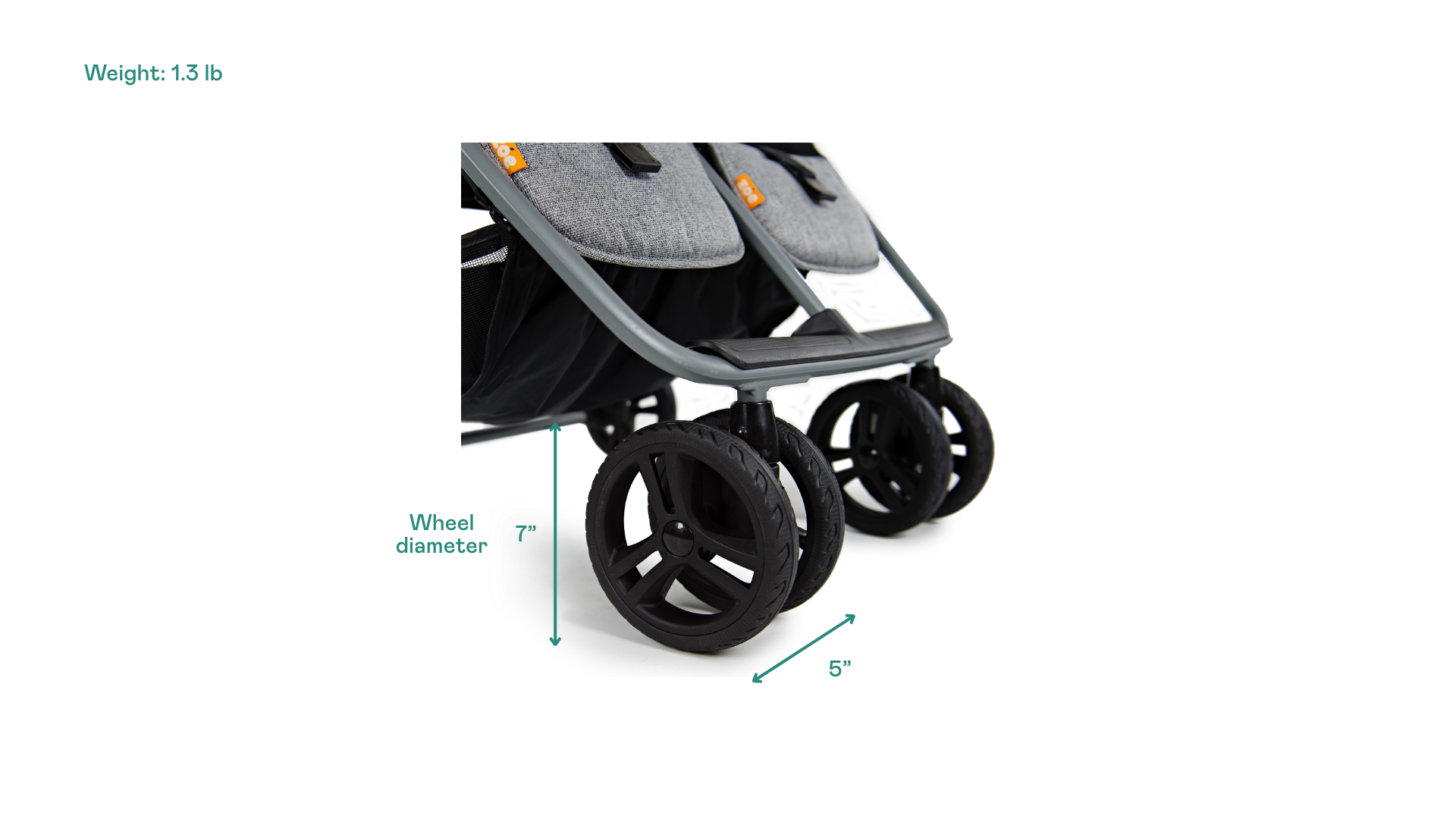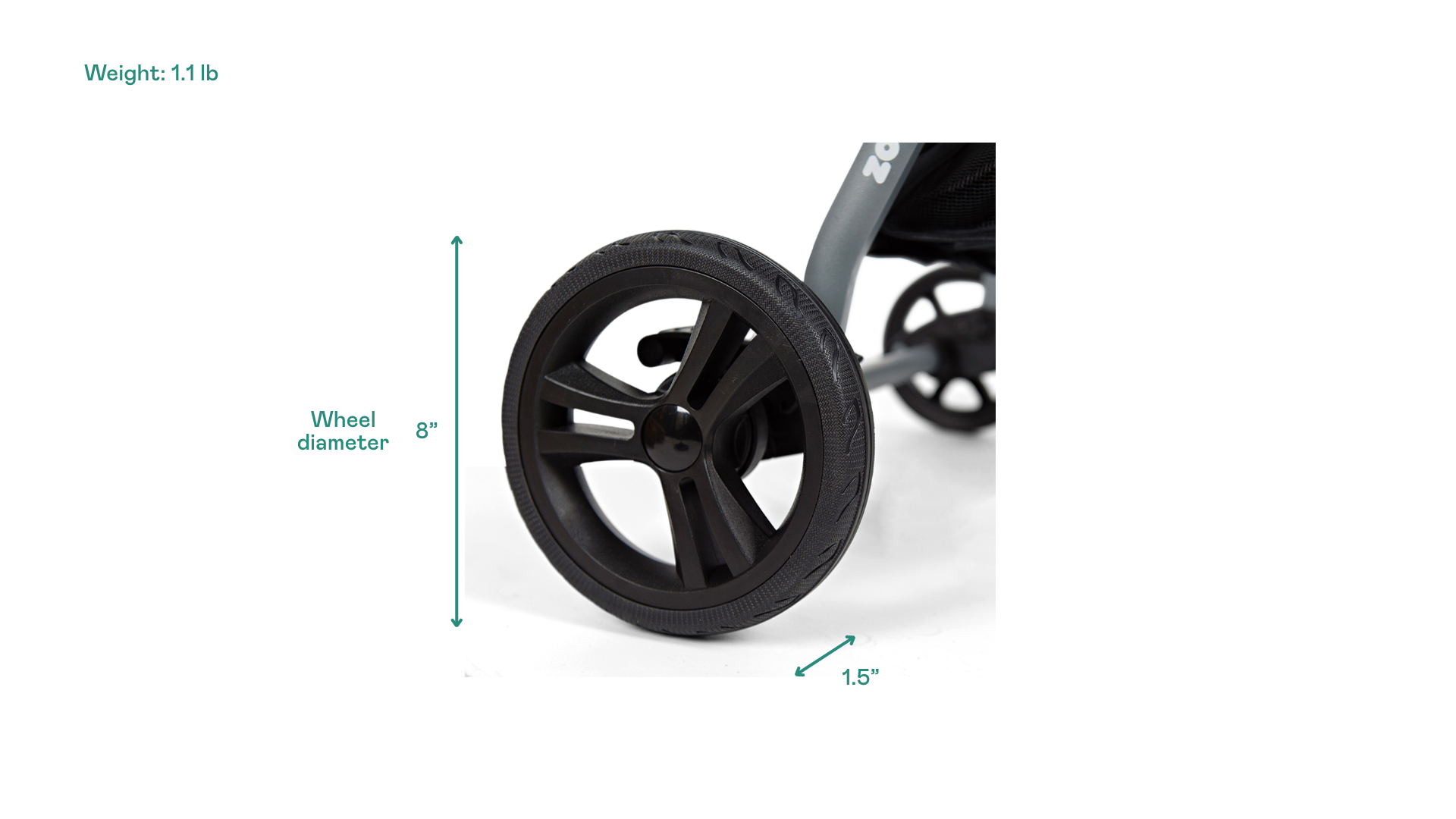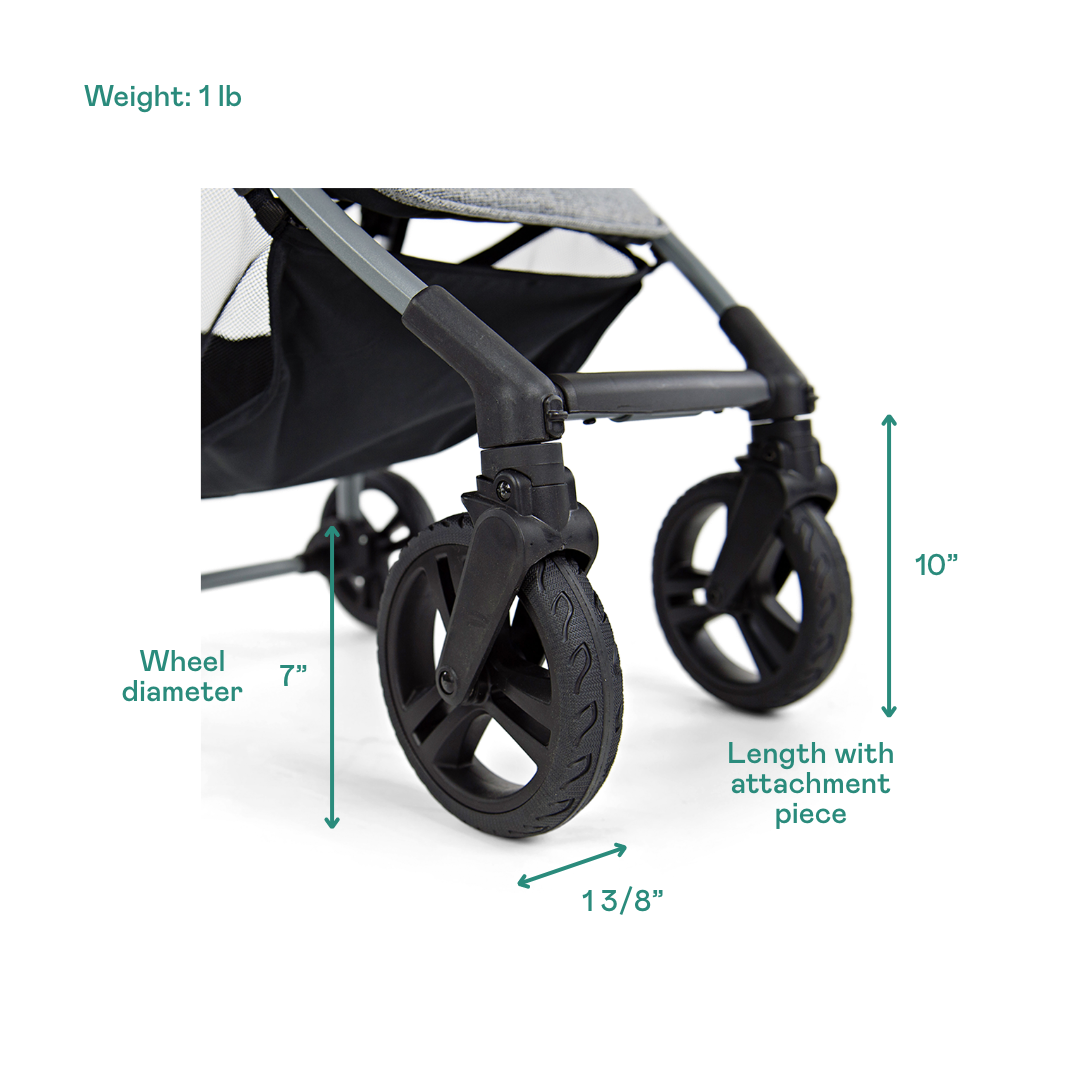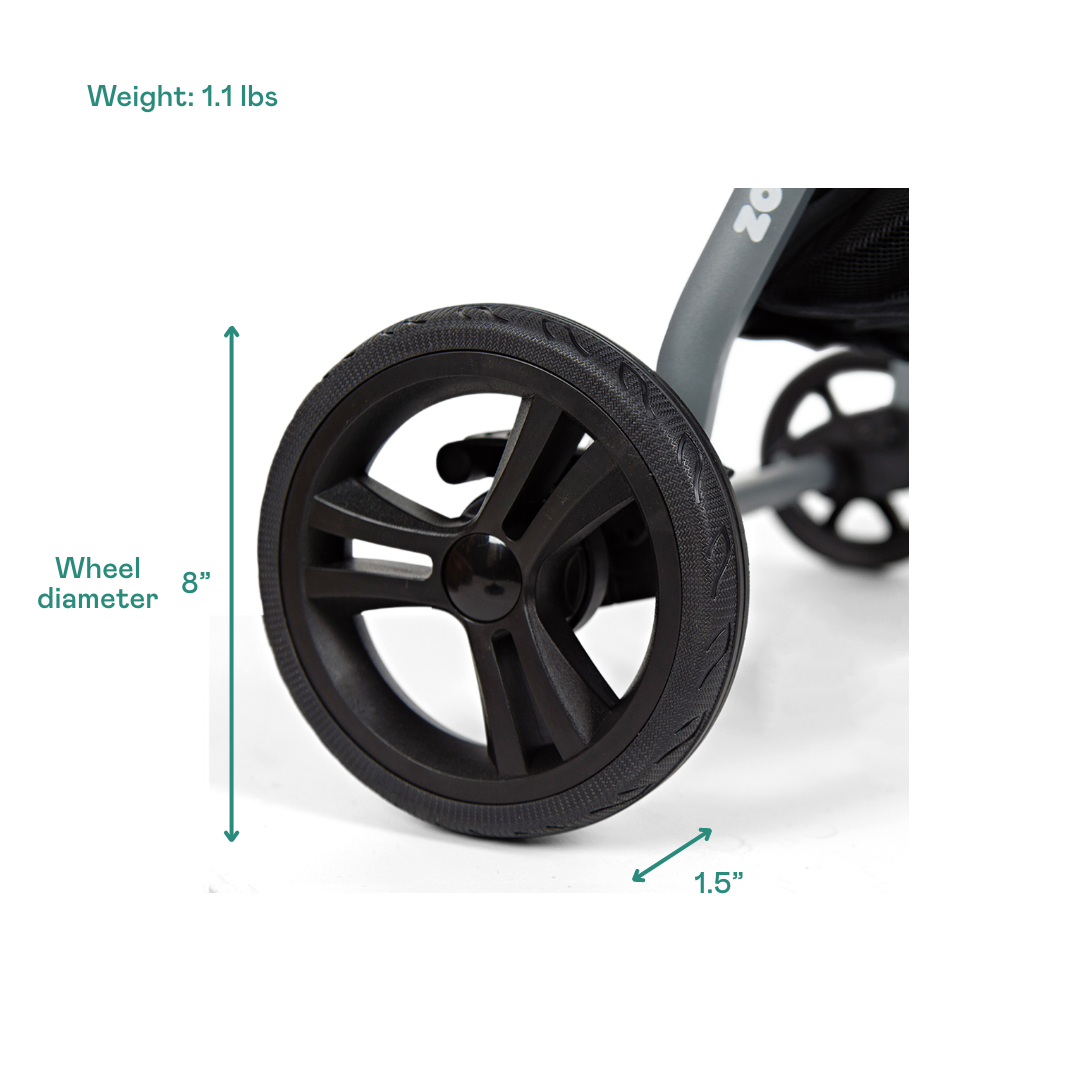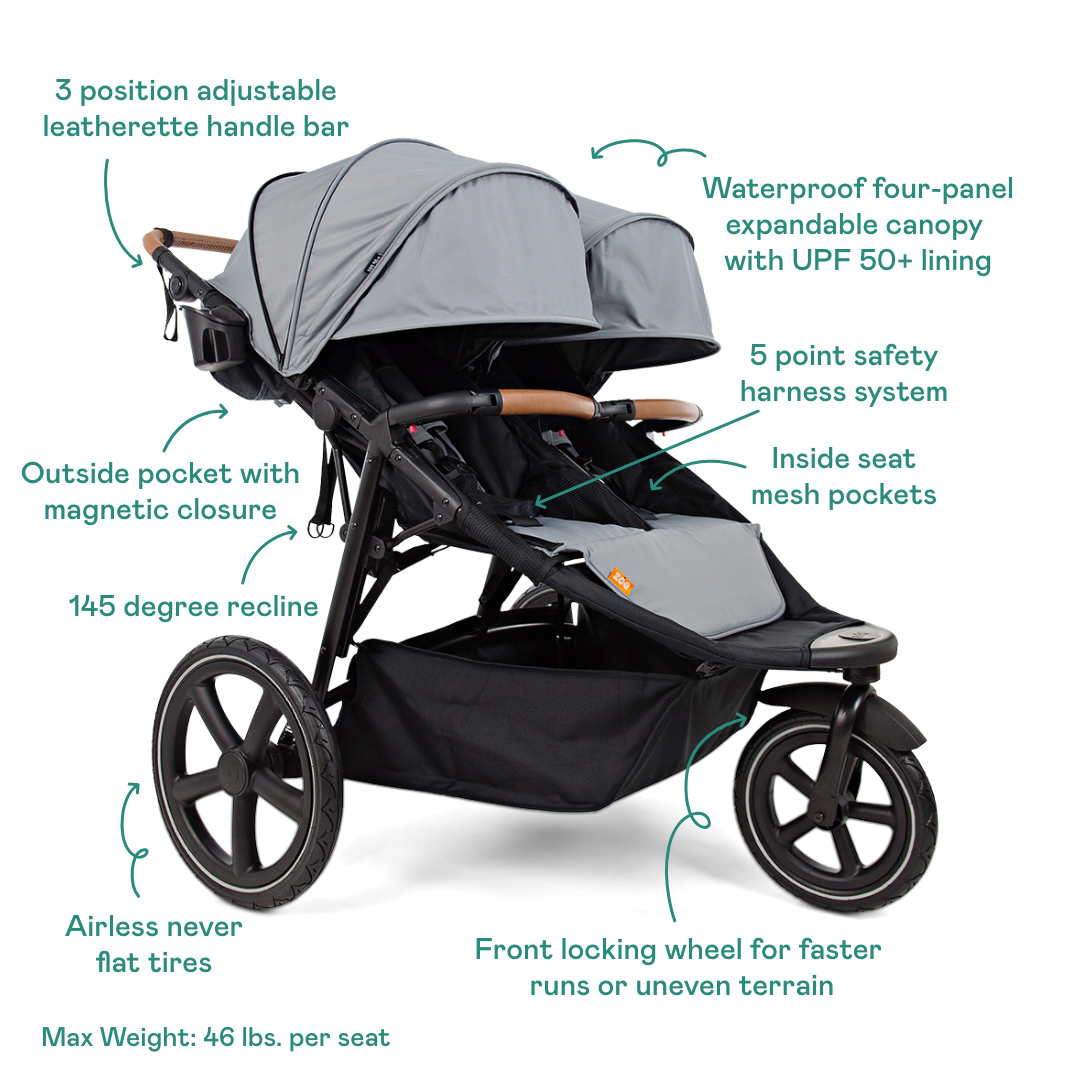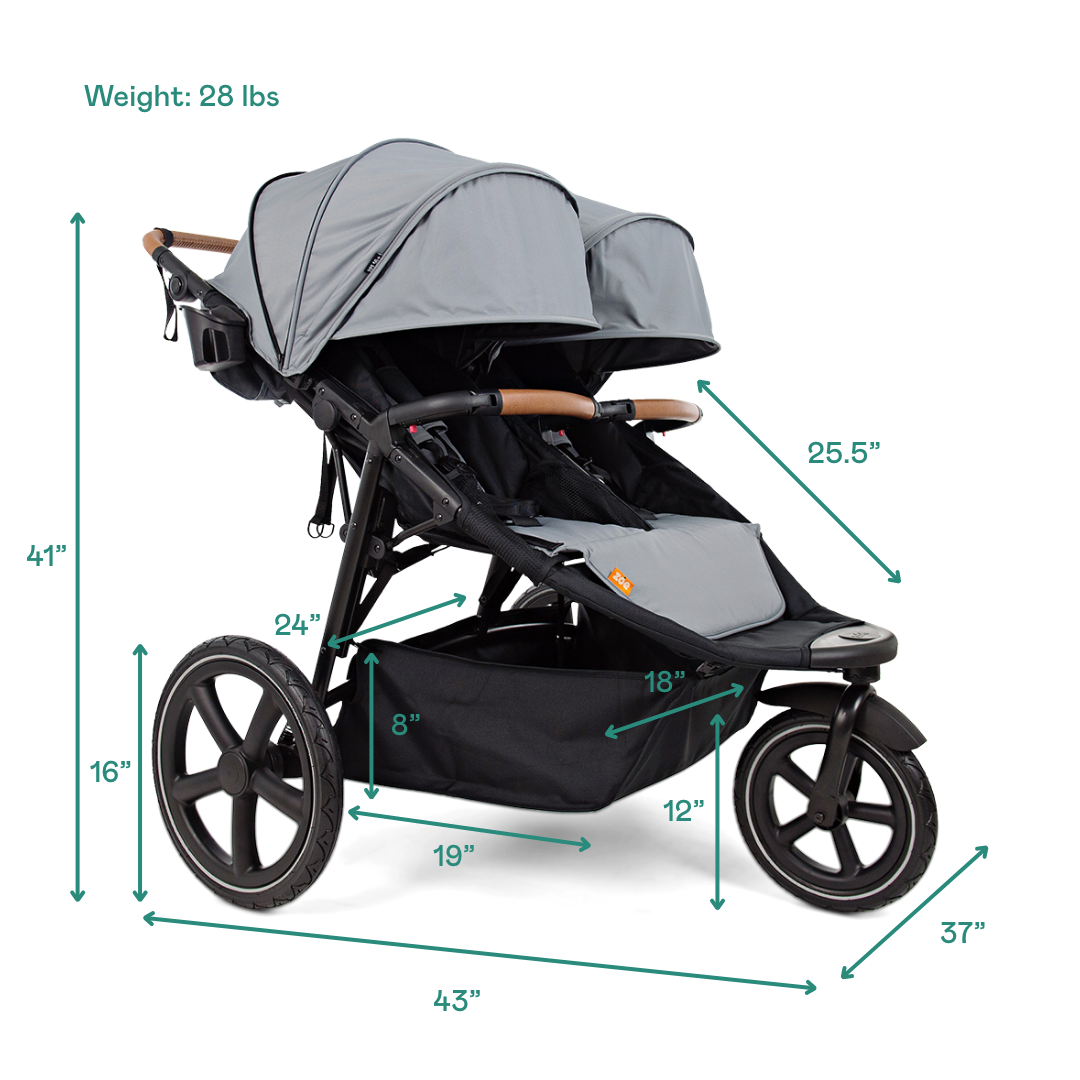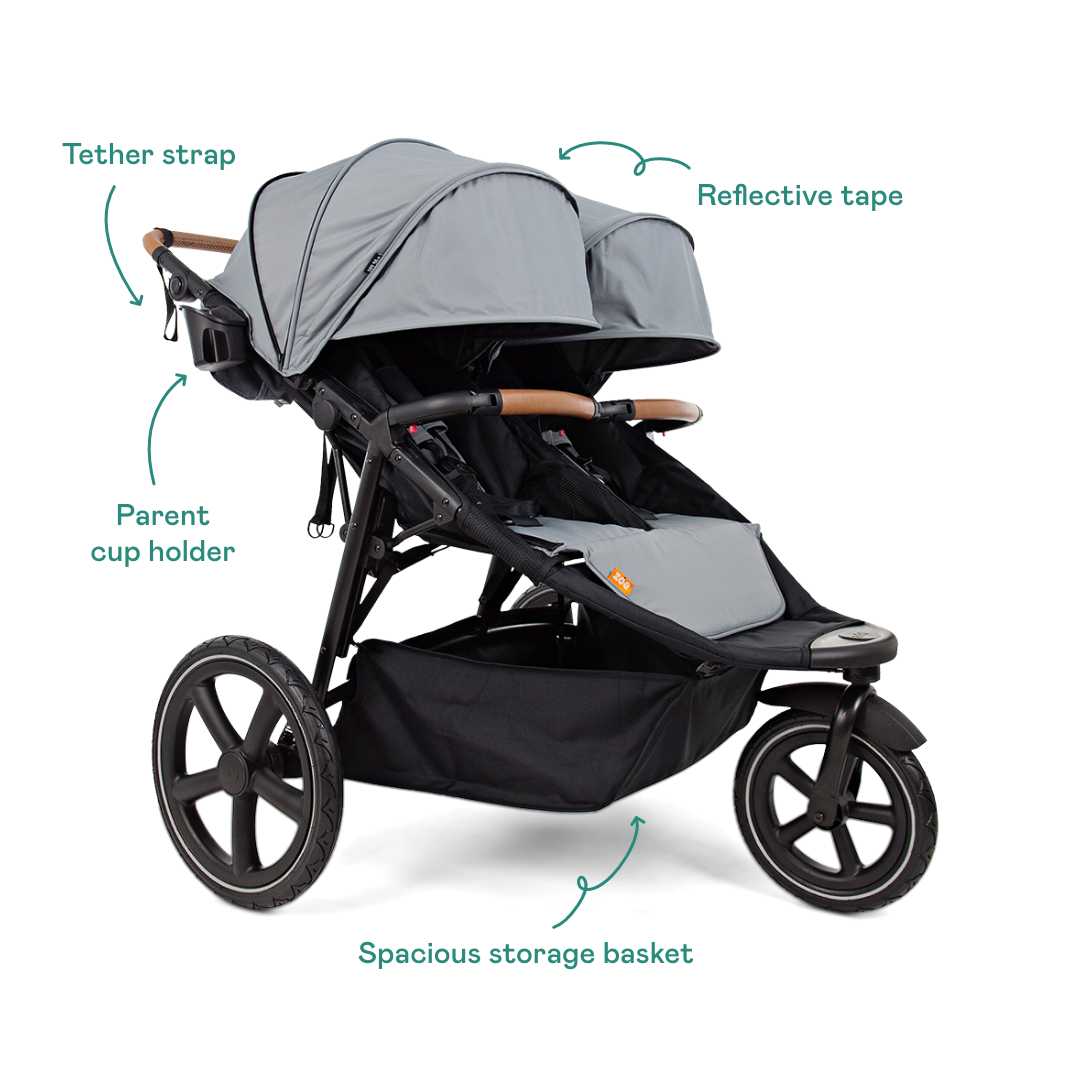 How do they differ from the Luxe Zoe wheels?
Just like shoes designed for different situations — wheels are designed with primary environments in mind. Our Luxe Zoe wheels are optimized for day-to-day use, giving you the smoothest, easy-to-turn experience. The All-Terrain Wheels are built with uneven, rough surfaces in mind. They'll still provide the easy to navigate experience you've come to expect with Zoe, but they prioritize providing traction for all of life's adventures.
The Luxe Wheels have a rear wheel diameter of 6 1/4" and front wheel diameter of 5 3/8". The All-Terrain Wheels have a rear wheel diameter of 8" and a front wheel diameter of 7".
Do these wheels fit with all Zoe strollers?

No, the All-Terrain Wheels are compatible with The Tour+, Tandem+, Twin+, Trio+, Tribe+ and all the add on seats.
What types of terrains are best suited for these wheels?

The All-Terrain Wheels can do just that — tackle all terrains: gravel, dirt, grass, sand, bumpy pavement etc. Keep in mind that all wheels have limitations on certain terrain (thick sand, large gravel), making it more difficult to push with ease. If you have any specific questions, don't hesitate to reach out to our customer support team here.
Should I get the Terra Single/Double or the Tour+/Twin+ with All-Terrain Wheels?

Short answer? It depends. Long (more helpful) answer? The Terra is designed with your jogs in mind. The larger frame and bigger wheels help absorb the bump so your kiddos will enjoy the experience — longer. The Tour+ and Twin+ are your most lightweight, compact, everyday stroller that fits through doorways. With the All-Terrain Wheels they now allow for easier navigation on uneven ground. We'd be happy to answer any specific questions here.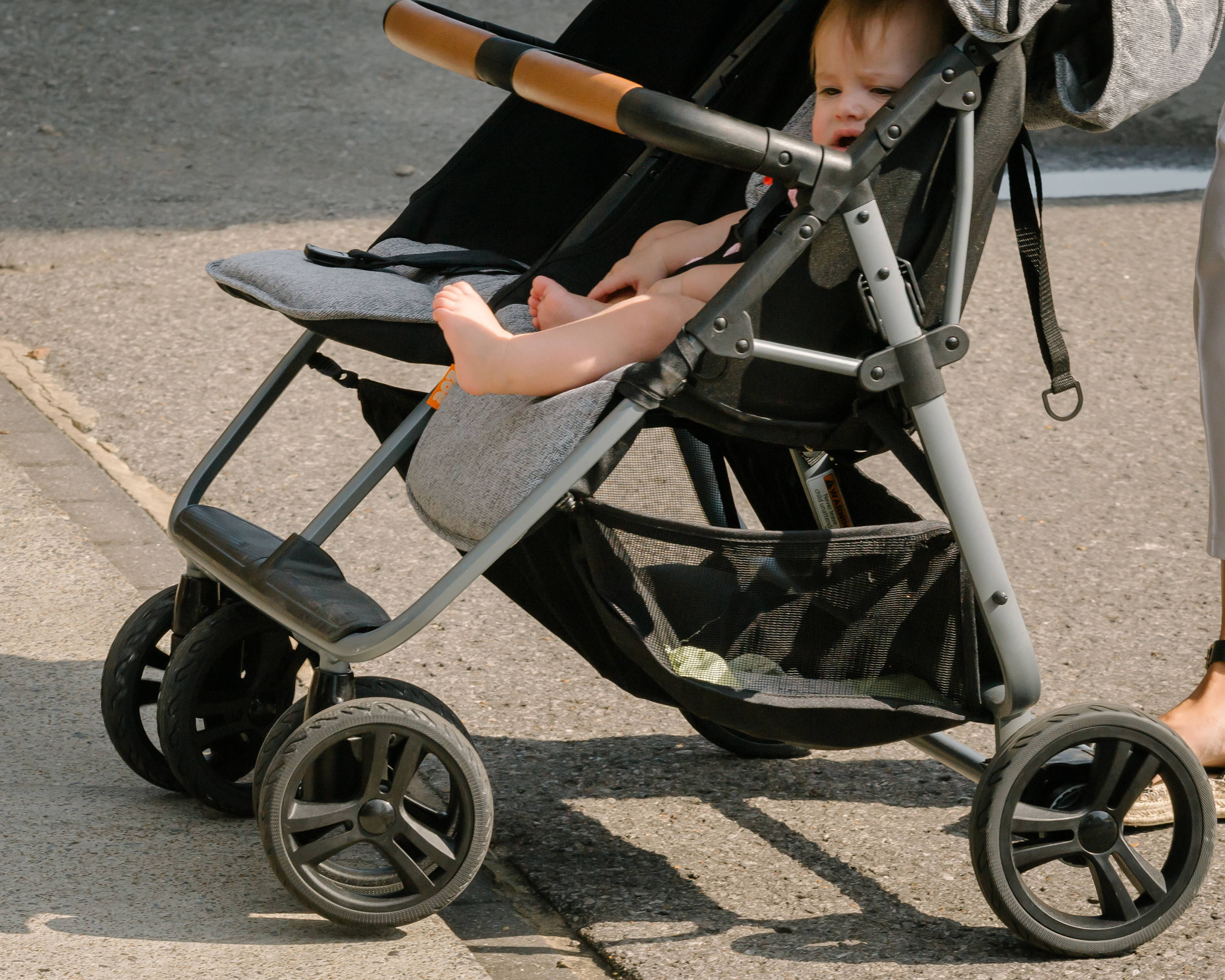 You Might Also Be Interested In
Check out our other stroller options to meet your needs.