See it in action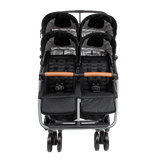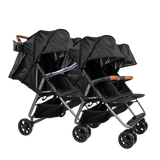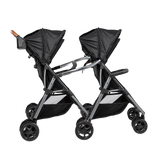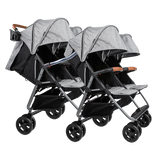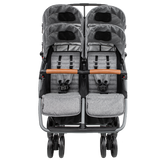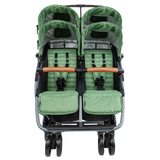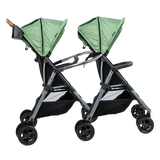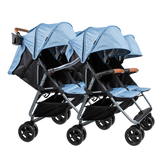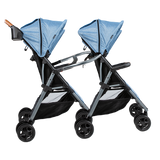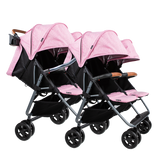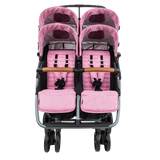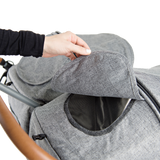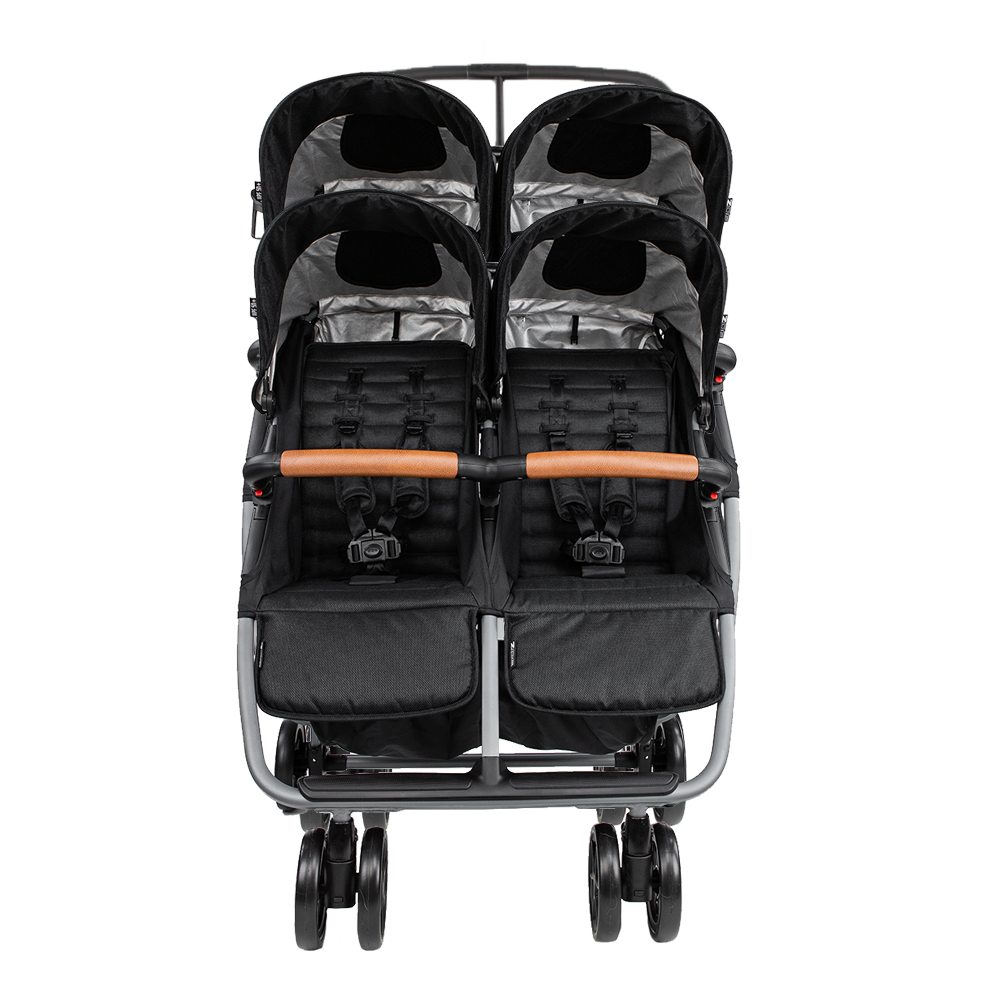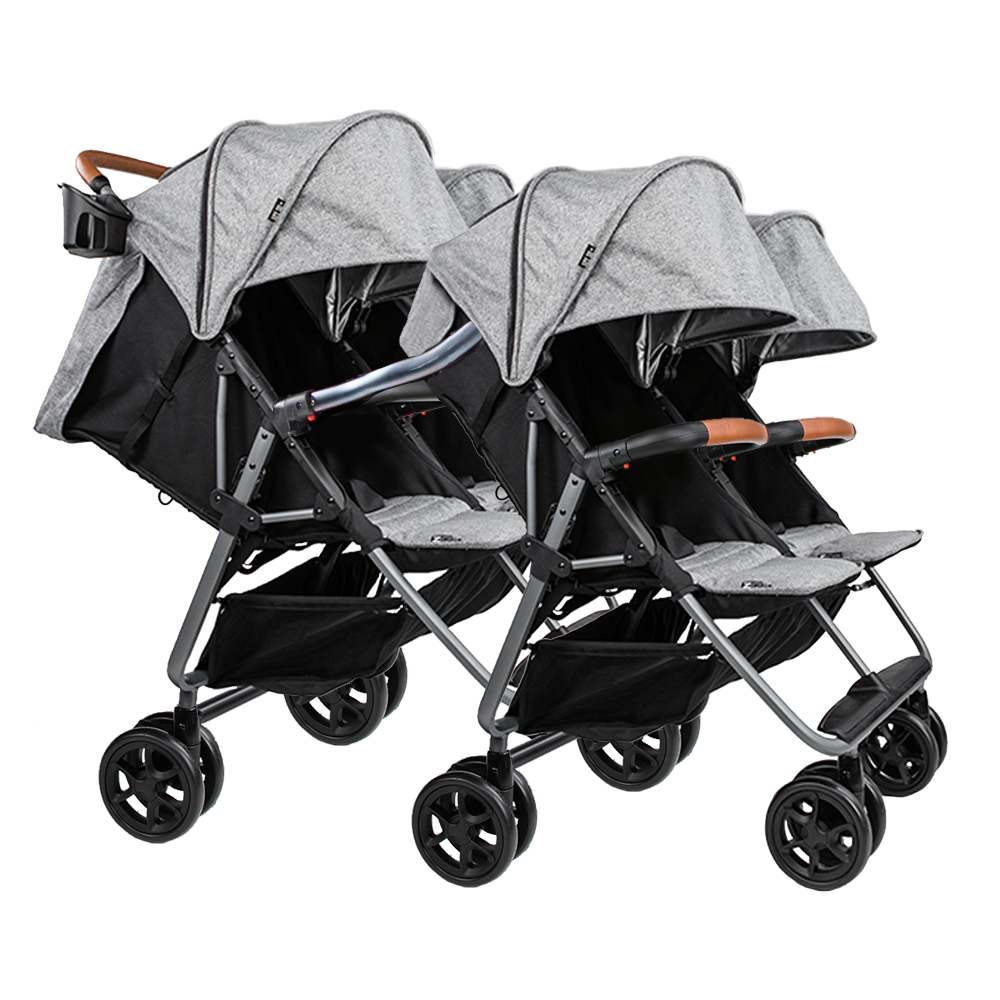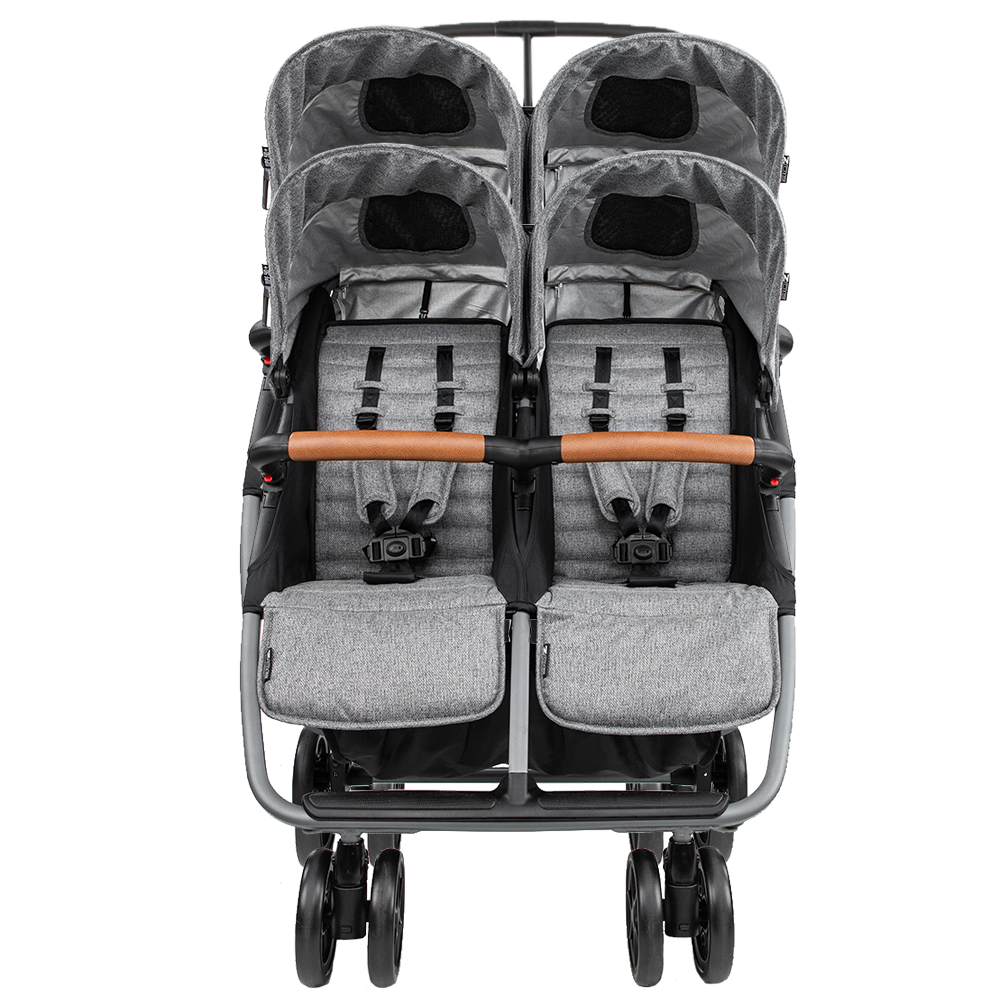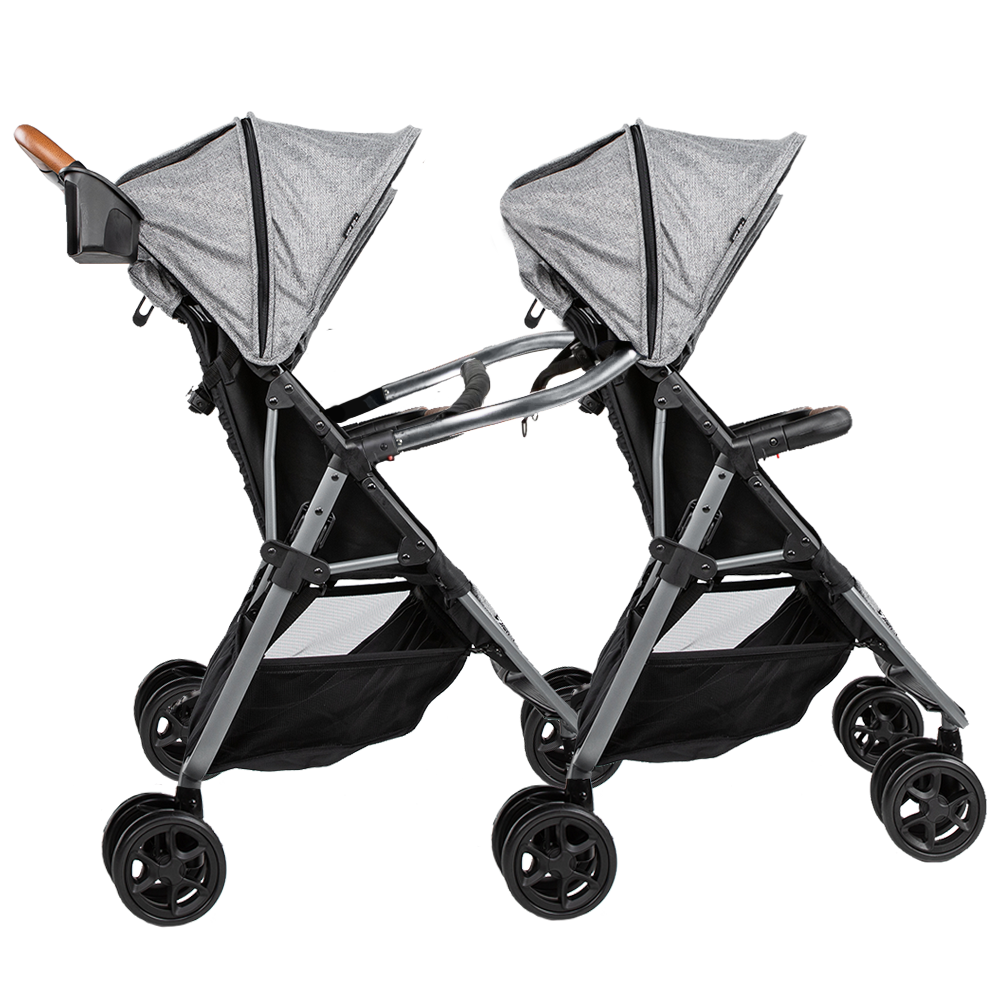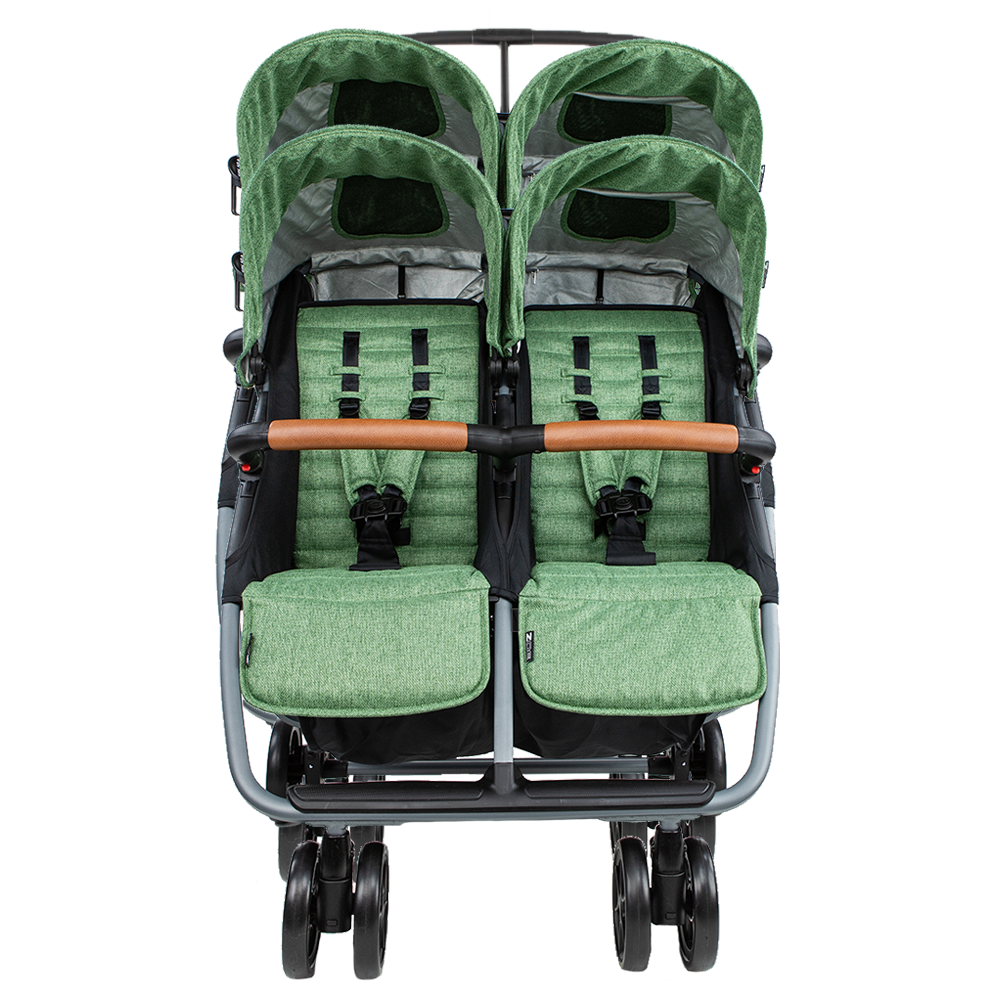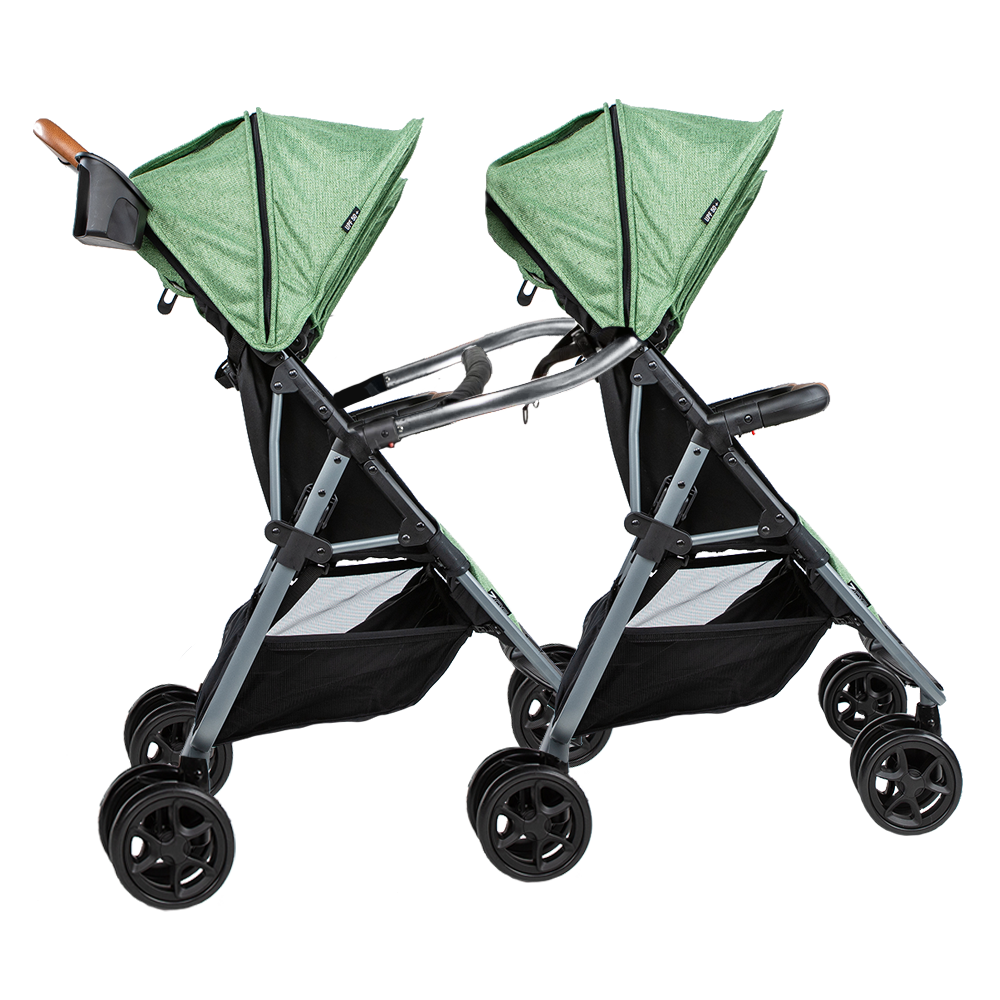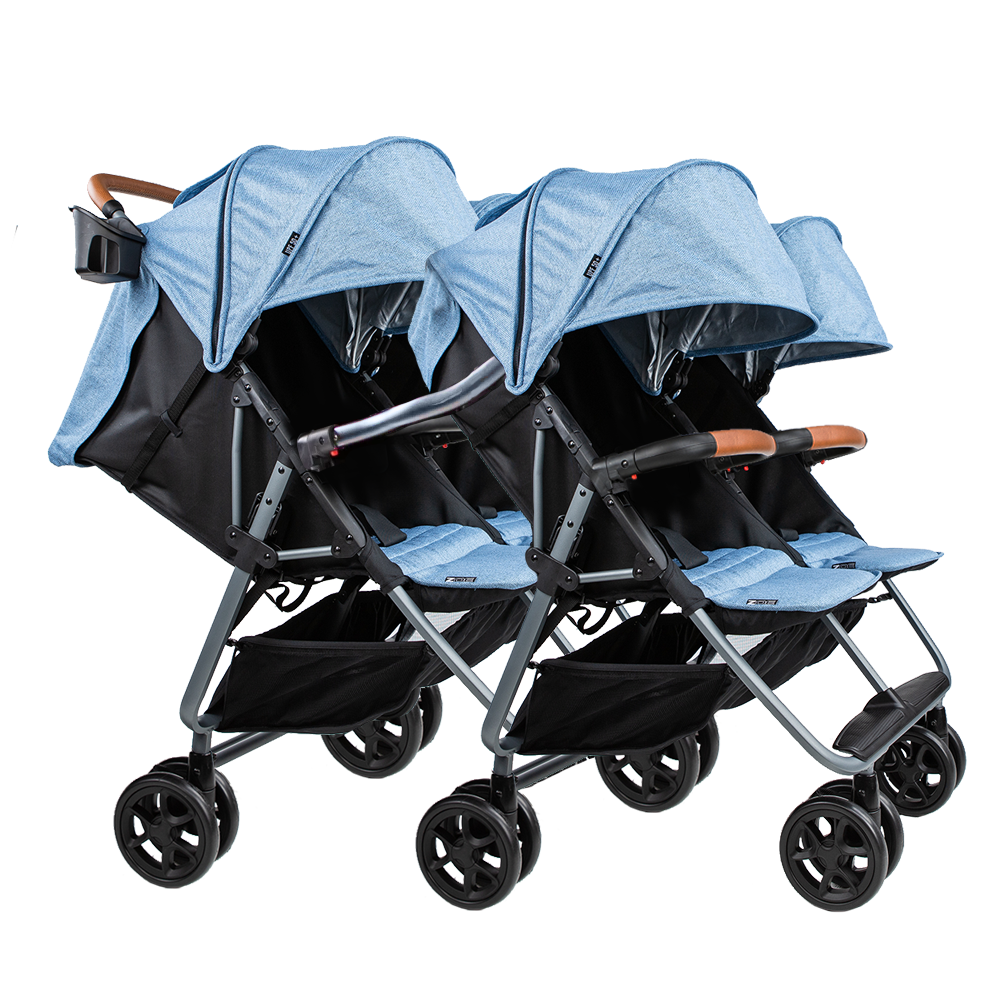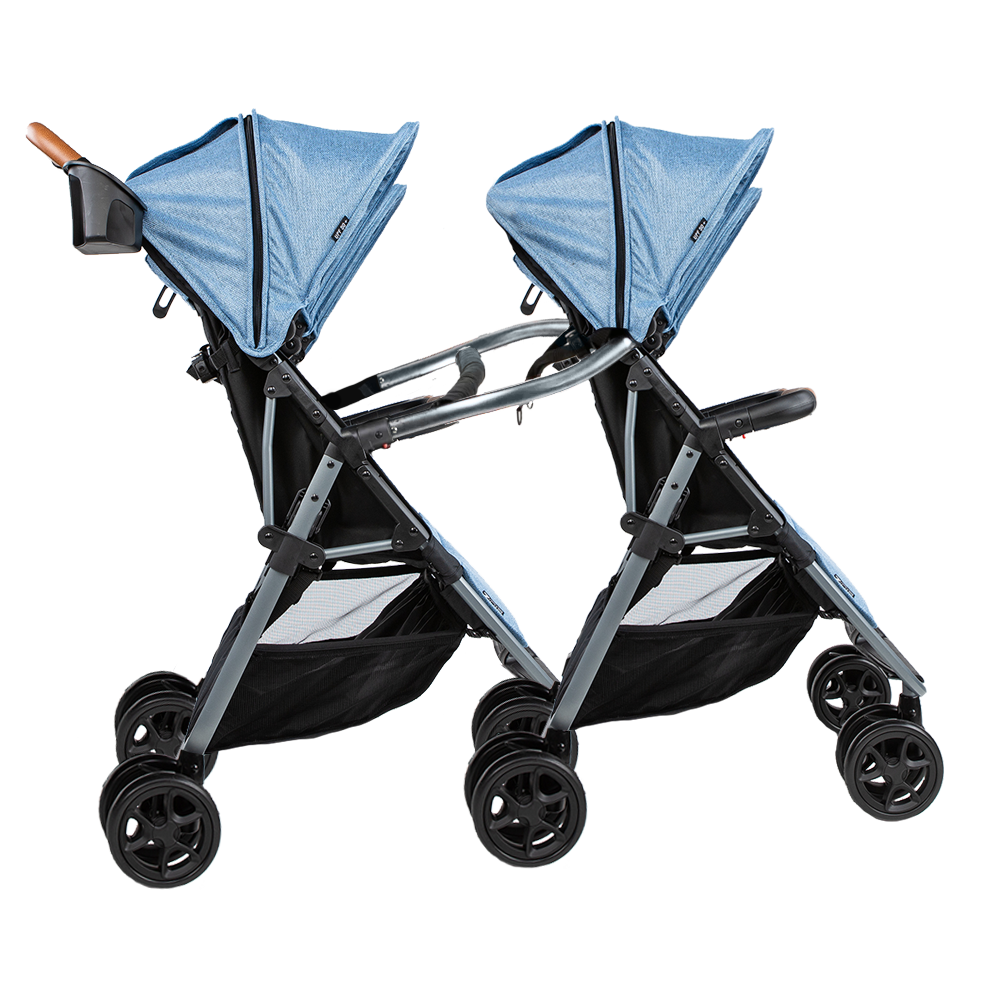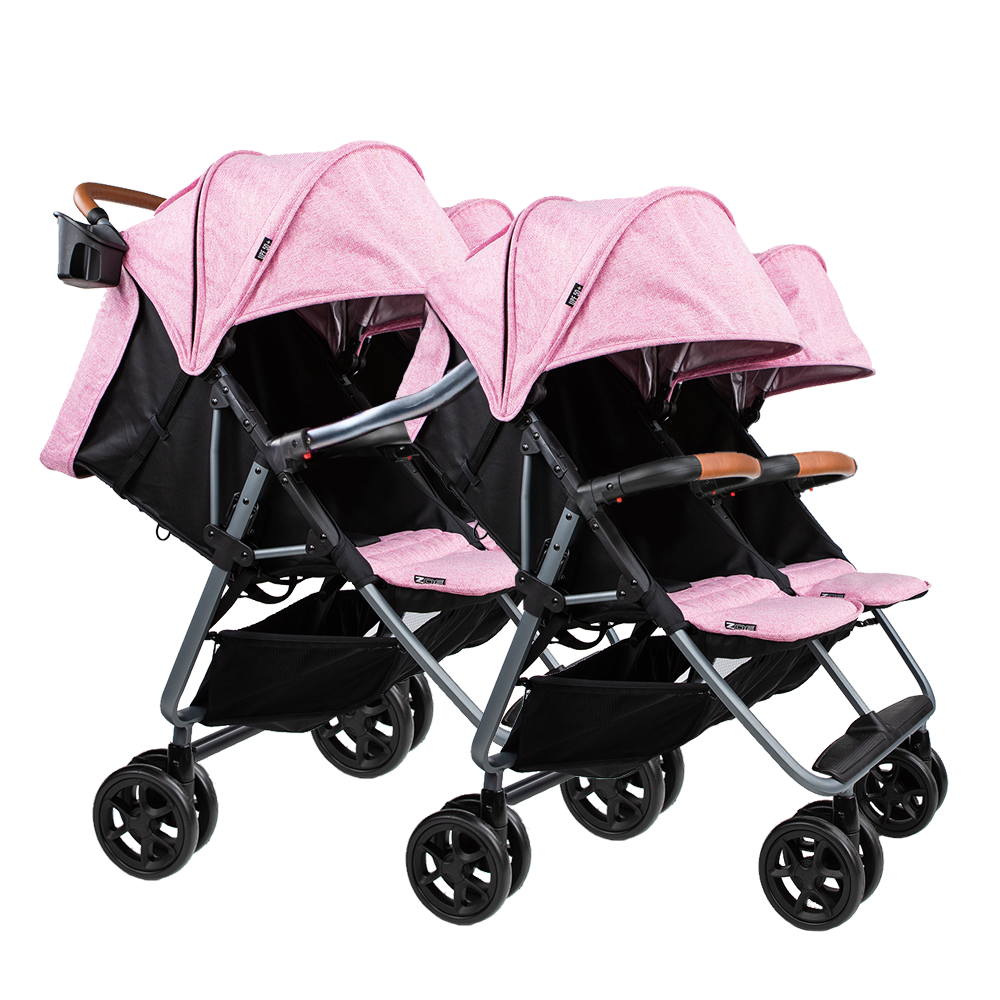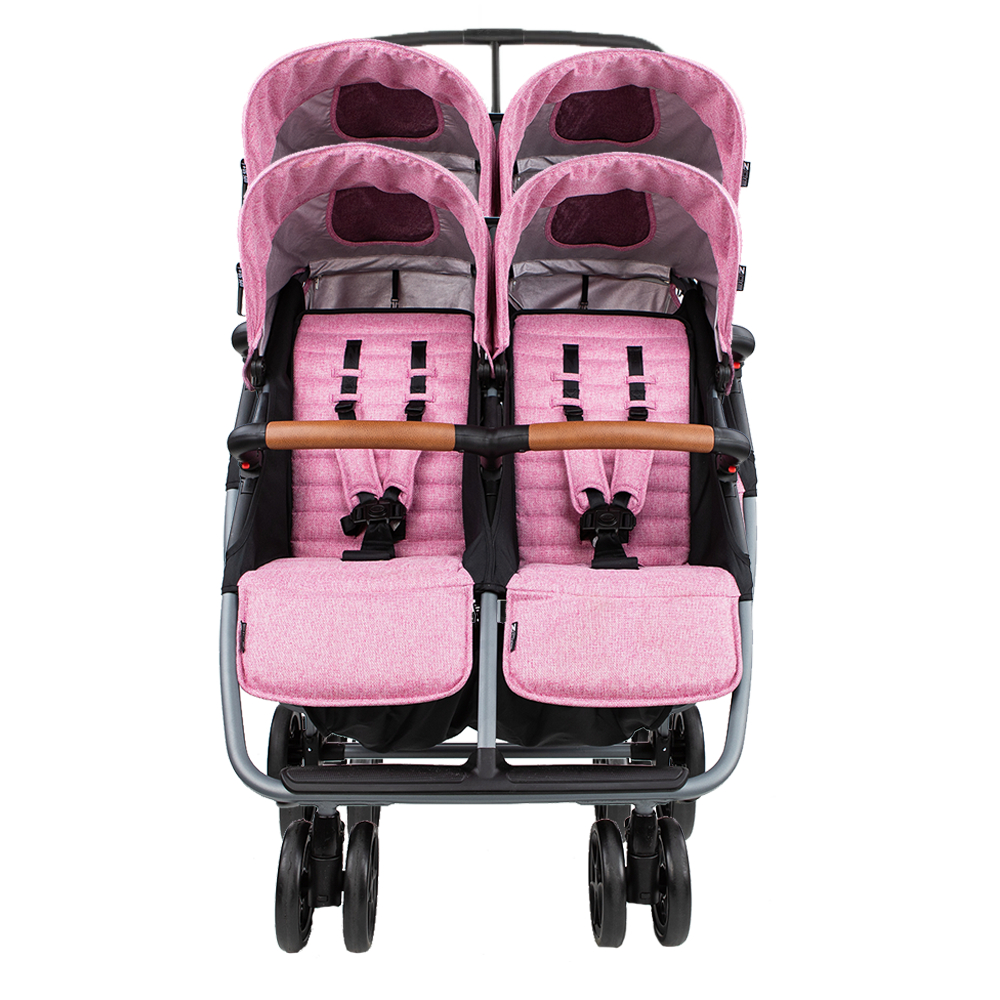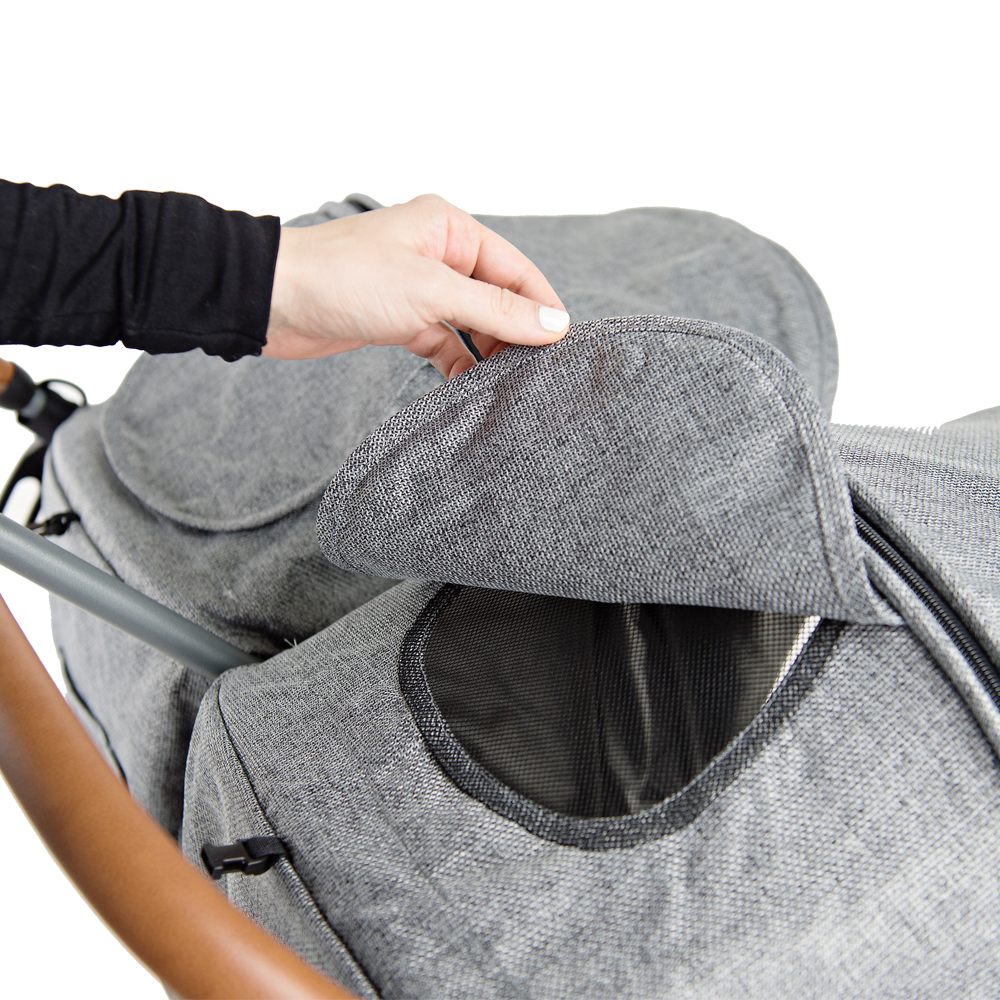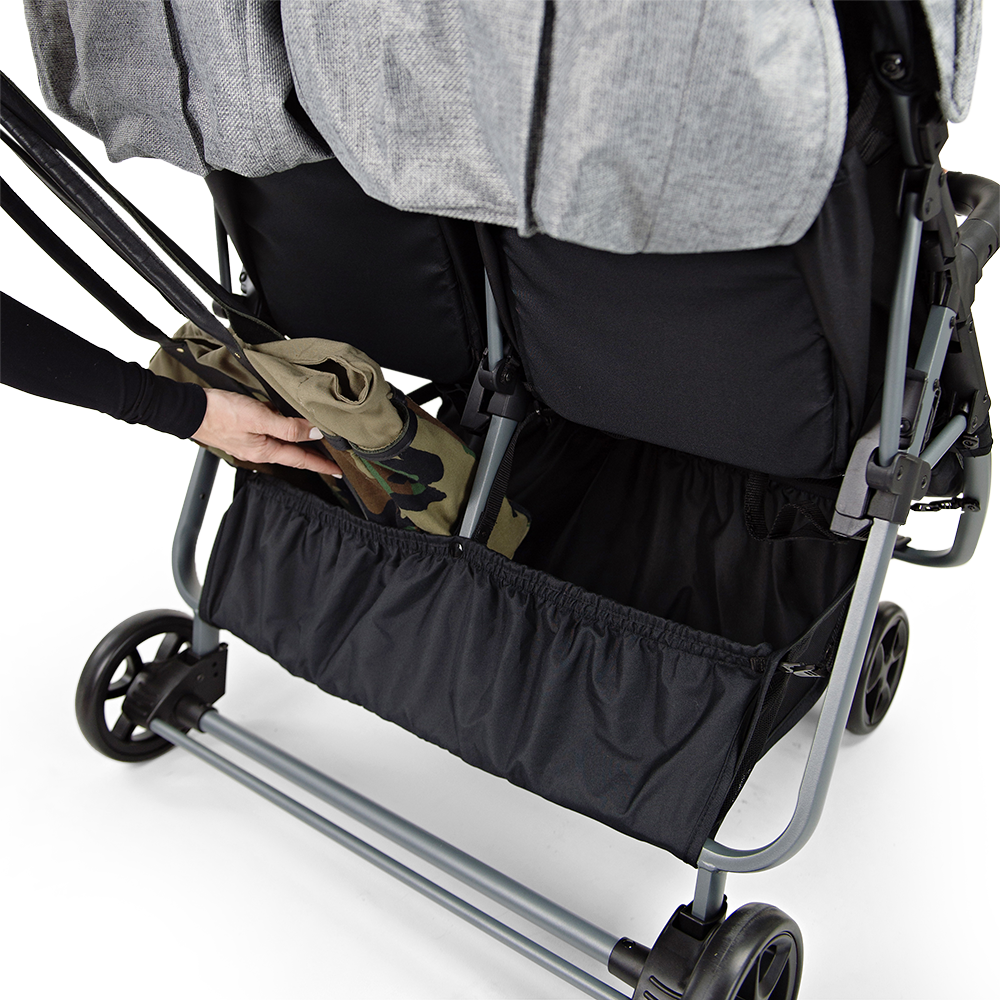 Free Glass of Wine (ok, not quite)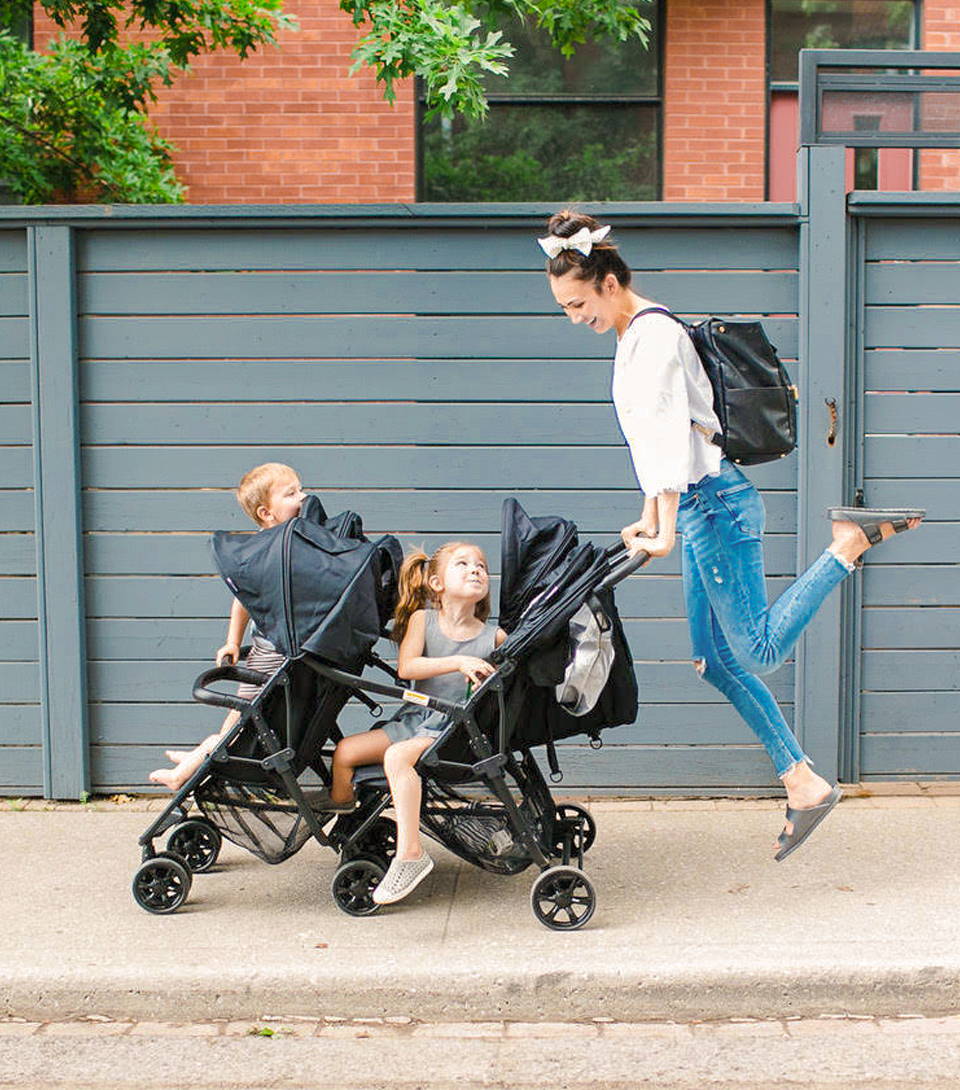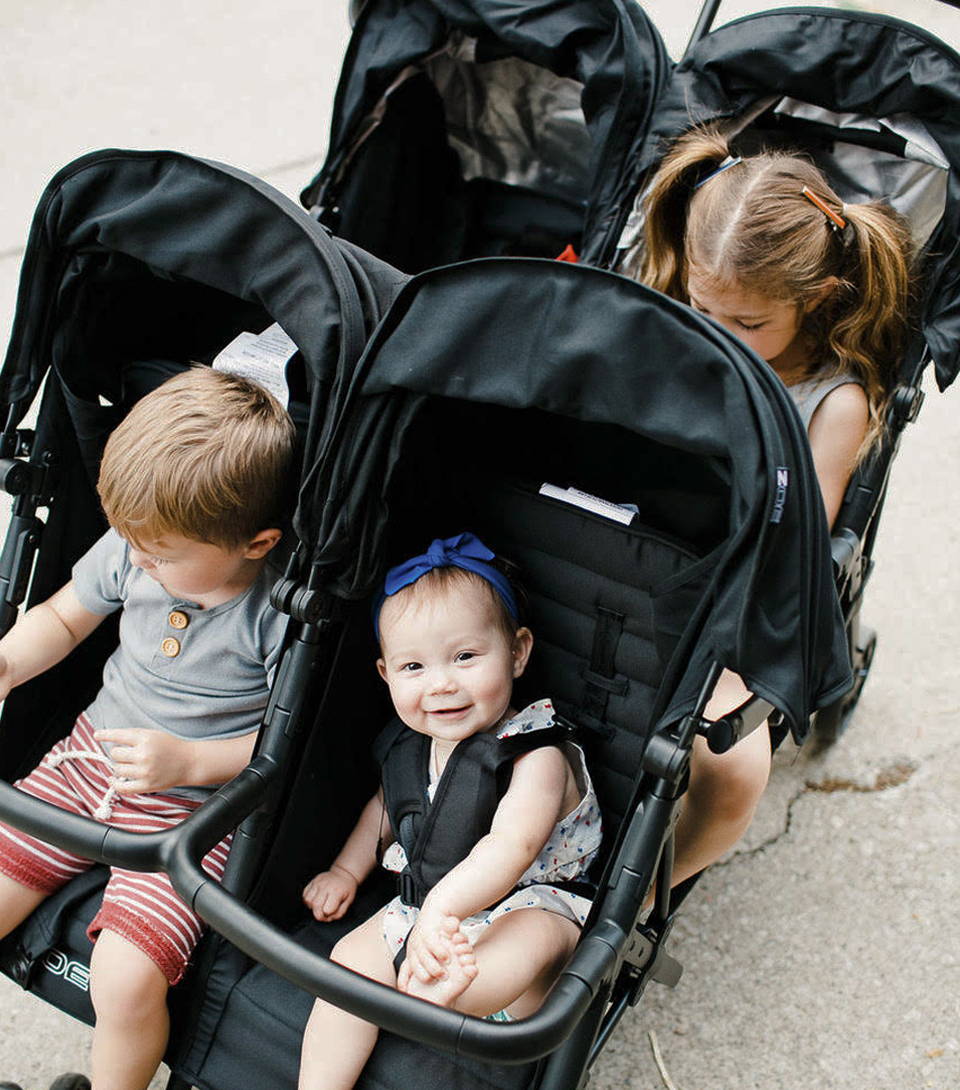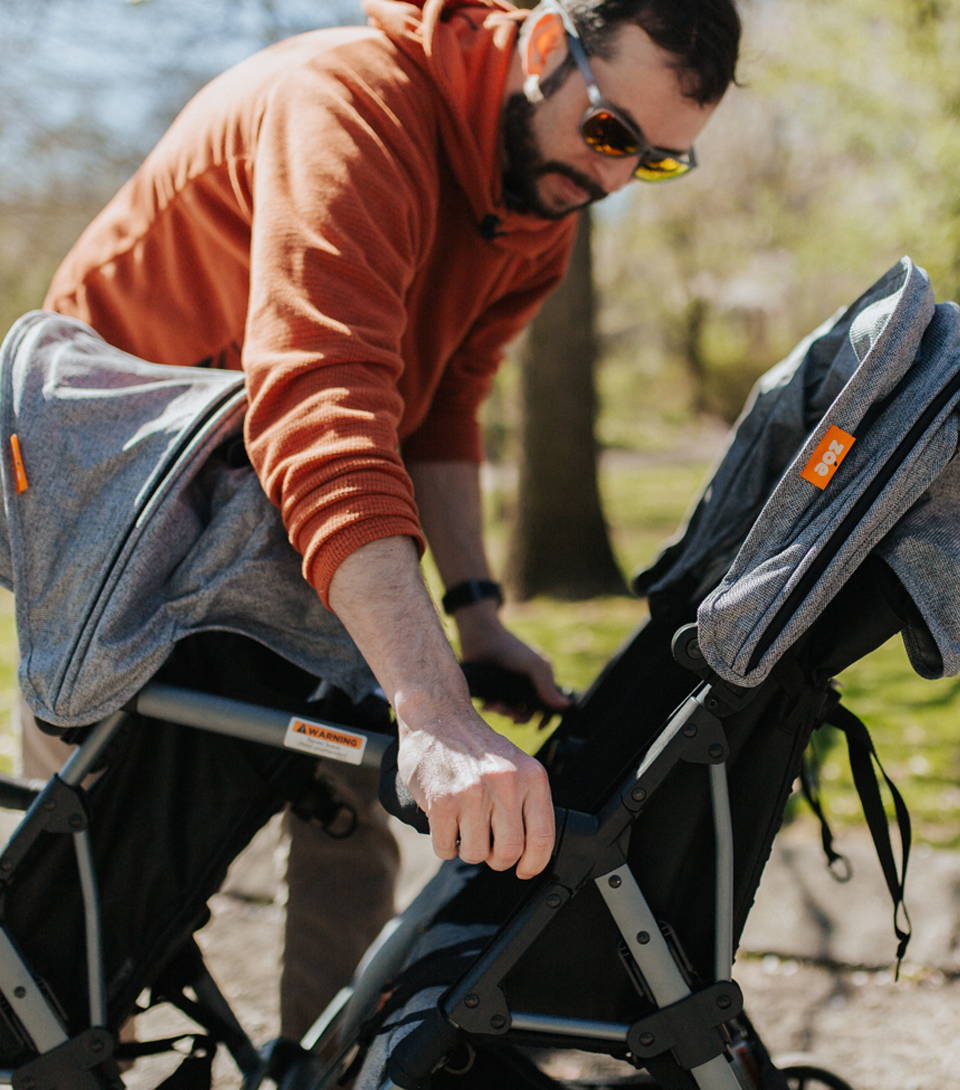 Meet The Tribe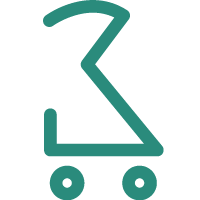 EVERYDAY COMPANION
Take your squad on all your adventures — collpases quickly and weighs only 31 lbs making everyday errands with kiddos easy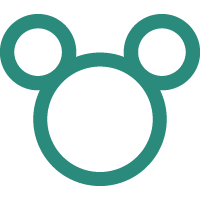 DISNEY APPROVED
Roomy, lightweight, and ready for the parks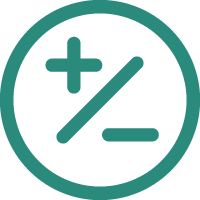 ADAPTABLE
Turn your quad into a double stroller in seconds thanks to Zoe's patent-pending technology

This stroller has been the best thing for my family! I have 4 kiddos between 2-4 years old and this stroller allows me to finally be able to go places (DISNEYLAND!!) with them by myself.
Megan B.
Easy set up, doesn't weigh much, our kids LOVE it. It fits right through our doorway! Thank you Zoe for making our lives as parents easier! Definitely the Cadillac of strollers!!!
Guadalupe G.
I love the tribe!! We took it all around Disney and Universal. So convenient. So lightweight. Lots of convenient places to store items.
Sheena R.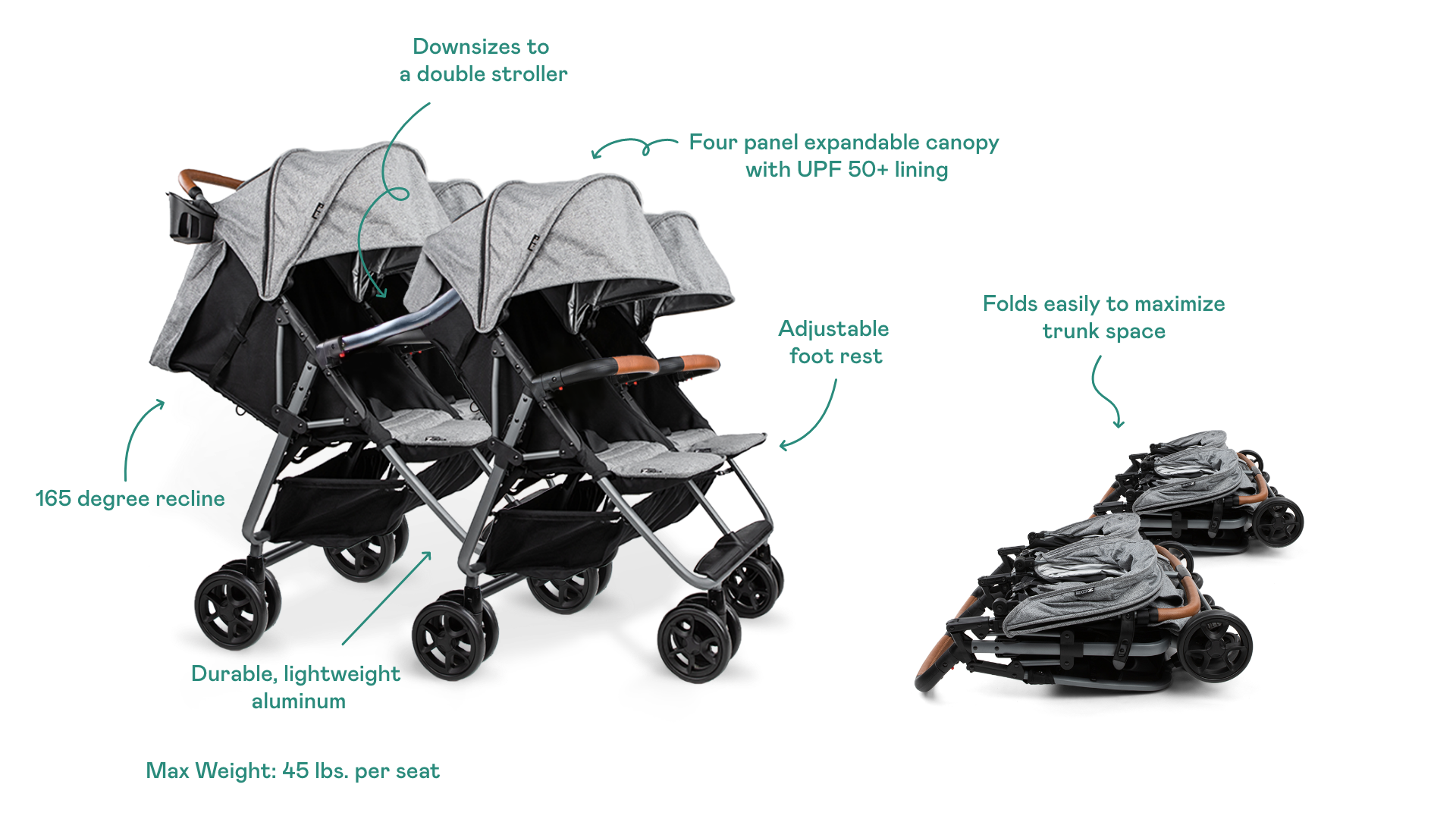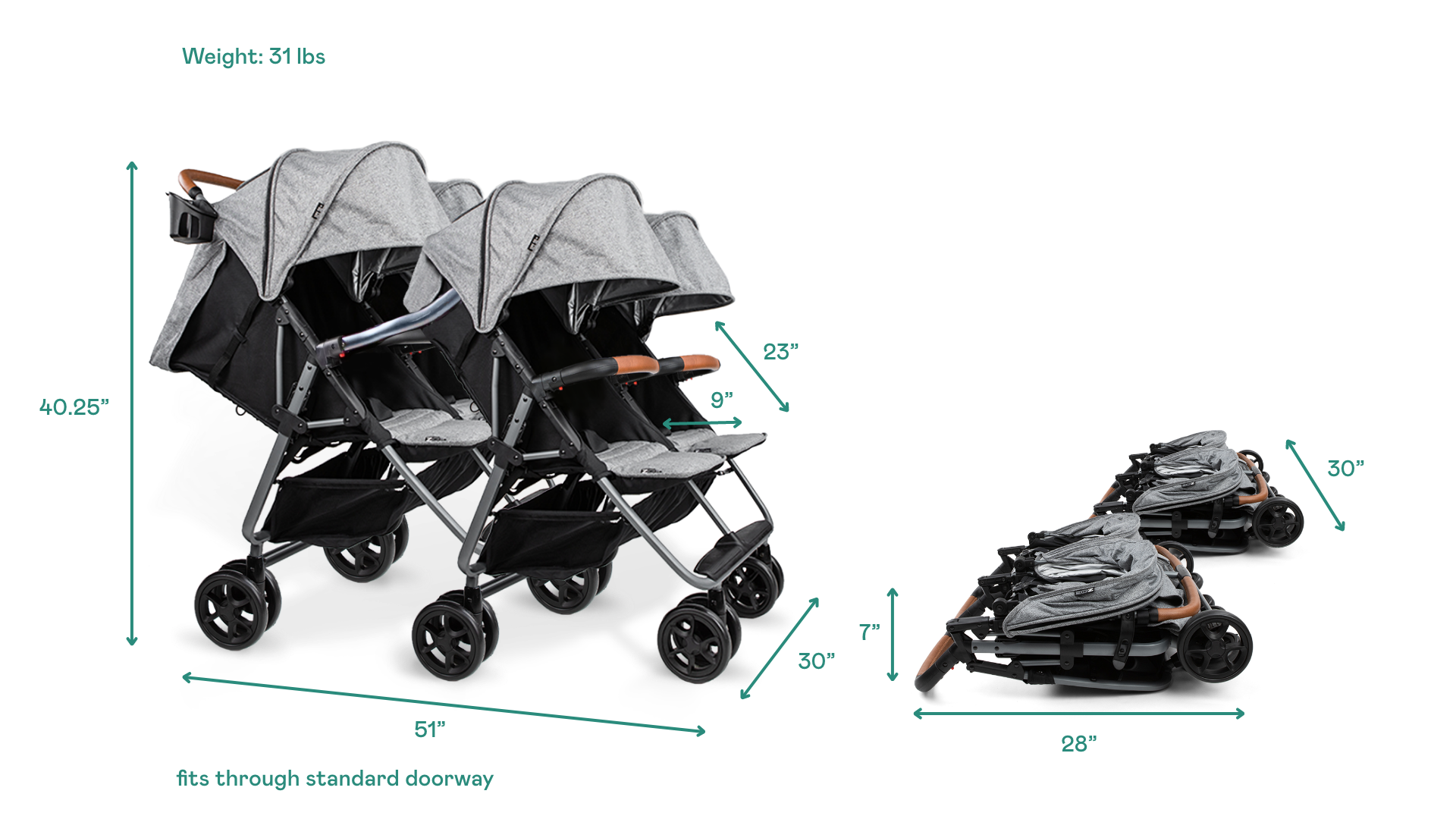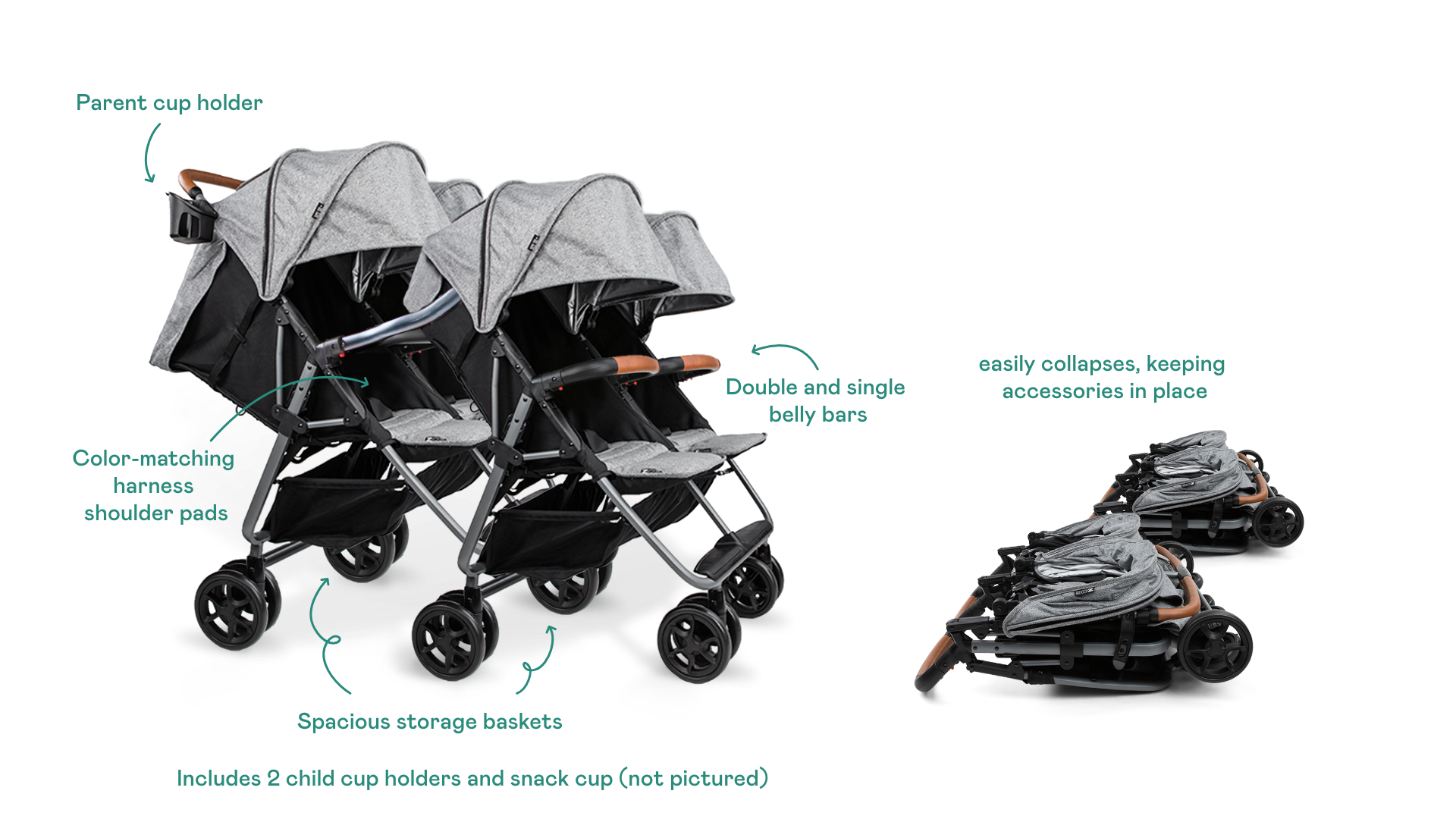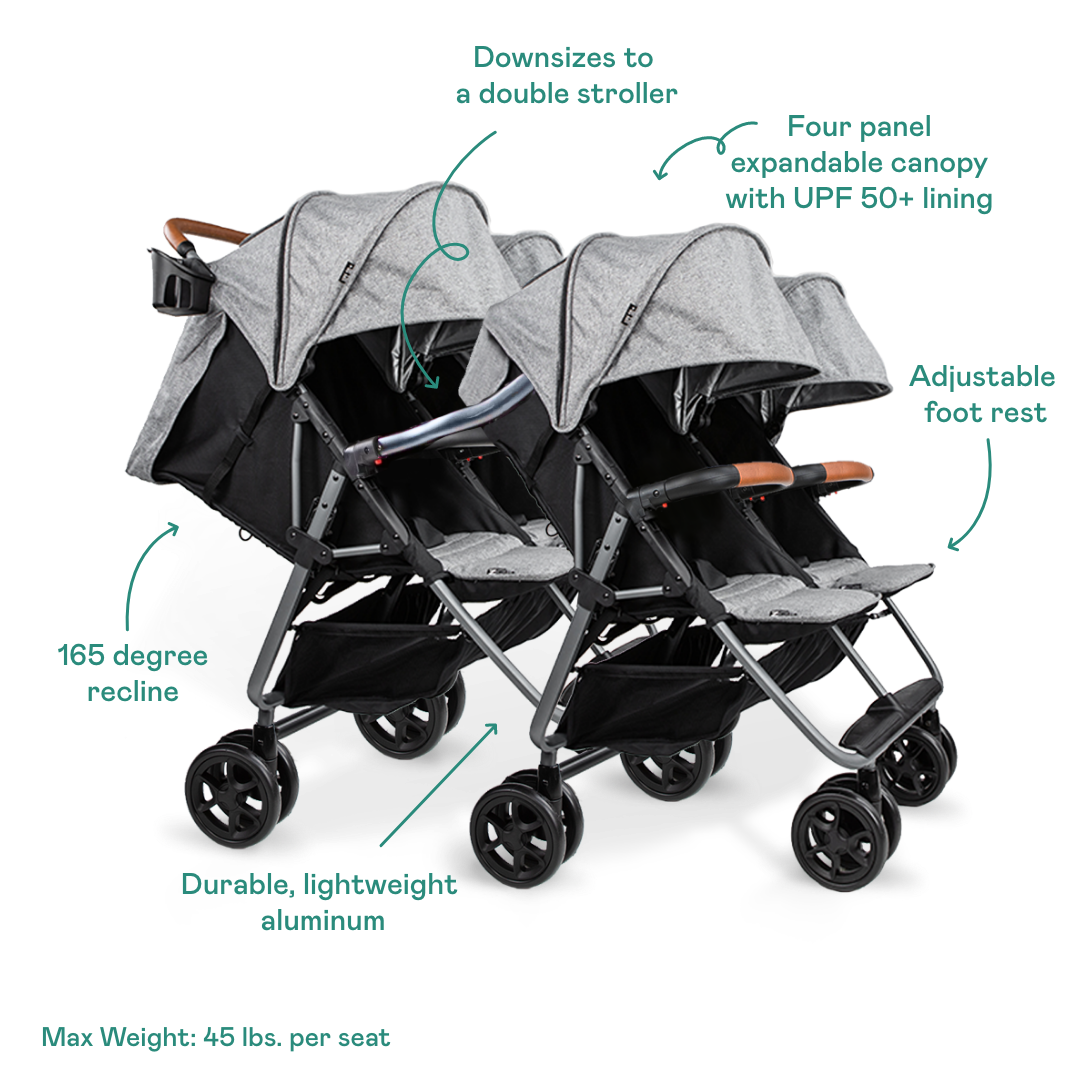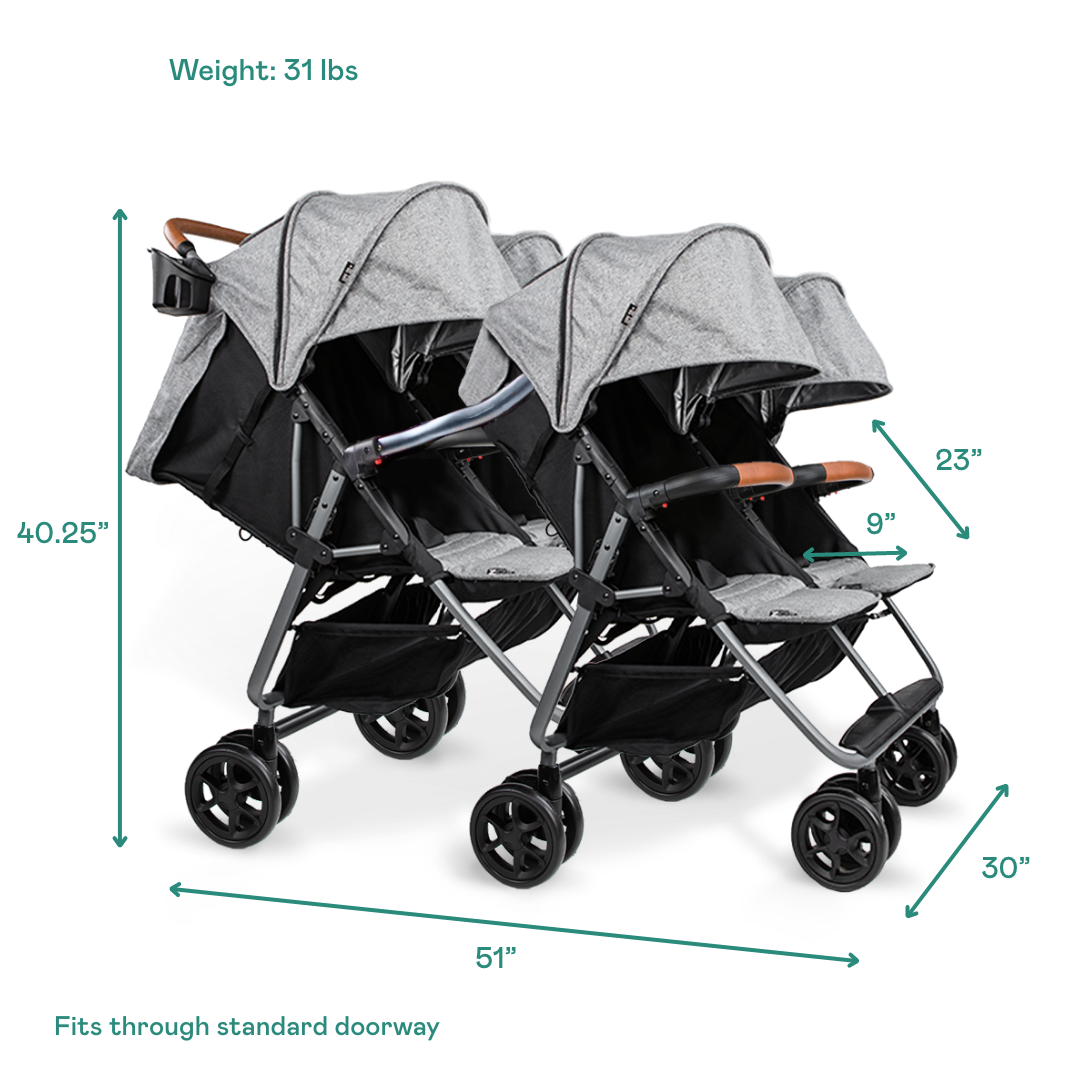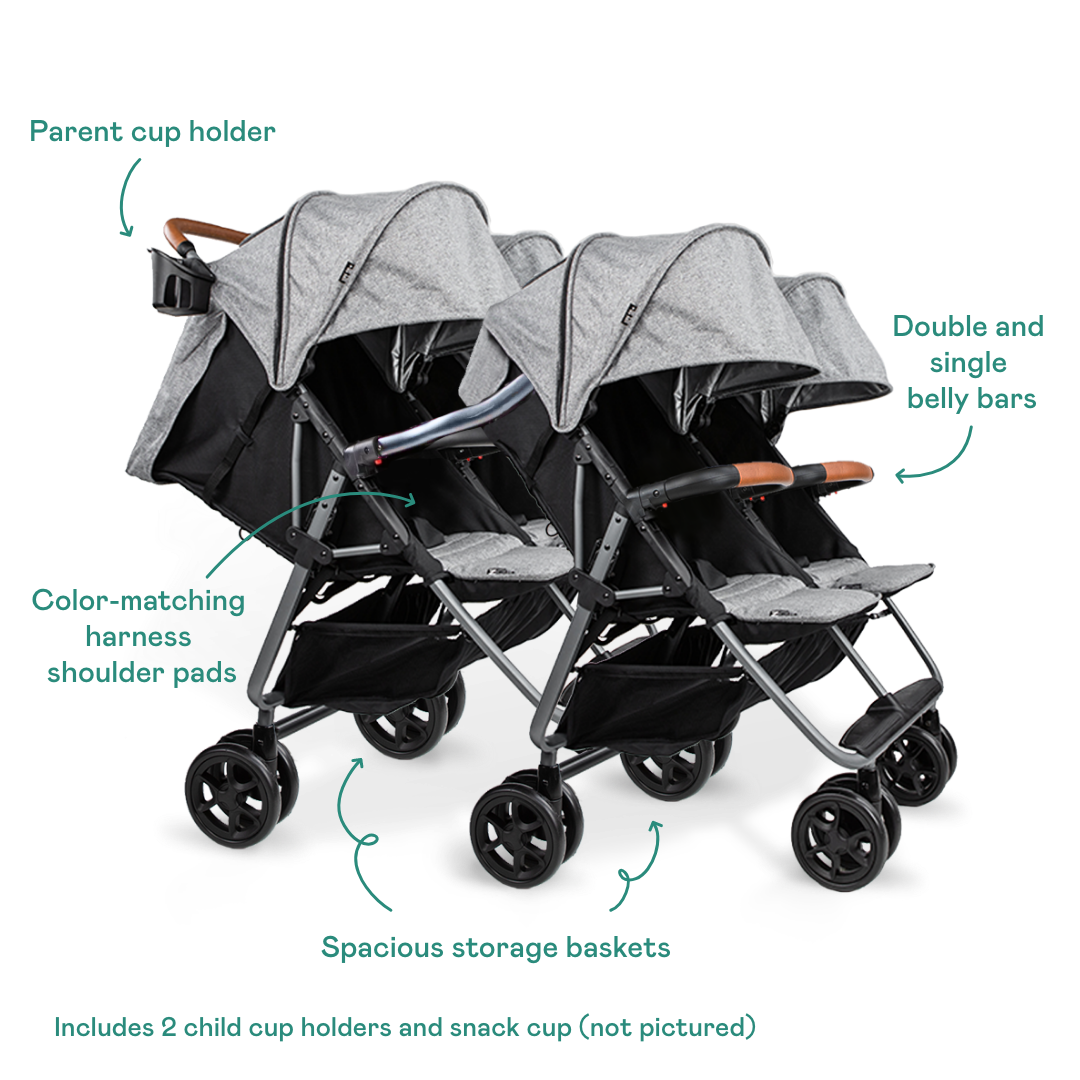 You Might Also Be Interested In
Check out our other stroller options to meet your needs.
Can I also use this stroller as a double stroller?

Yes, this stroller has the option to be used as a double stroller or a quad stroller. Connect and disconnect with zero drama, thanks to Zoe's patent-pending technology
Does the Tribe meet Disney Stroller requirements?

Yes, The Tribe+ does meet Disney requirements. #bestdisneystroller
What are the age and weight recommendations for this stroller?

The Trio is recommended for children 3 months and up, with a maximum child weight of 45 lbs.
What is the return policy?

Specs

Disney Approved Stroller

Yes

Net Weight

31lbs

Carrying Capacity

Tested to 45 lbs per seat

Open Dimensions

40.25" (height) x 30" (width) x 51" (depth)

Closed Dimensions

28" (height) x 30" (width) x 7" (depth)

Recline

Front Seat 125 Degrees; Rear Seats 165 Degrees

Reclinable Foot Rest

Yes

Age Recommendation

3+ Months

Accepts Infant Car

No

Seat Dimensions

12" (width) x 9" (depth)

Seat Back Height

18"

Rear Wheel Diameter

6"

Front Wheel Diameter

6 3/4"

Handlebar Height

40.25" w/ Recessed Rear Axle

Box Dimensions

25.5" x 29.5" x 7.5" (XL2) and 22" x 29" x 10" (Double Tandem Add On Seats)

Box Weight

43 lbs (24 lbs + 19 lbs; 2 boxes)