Mom Life Must Haves: What's getting us through, lately
May 03, 2021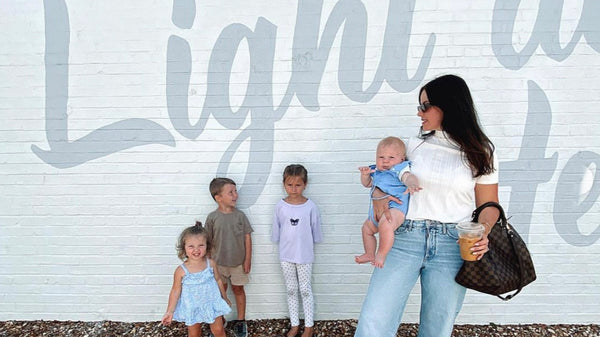 You don't need us to tell you that this past year has been, well, A YEAR. Let's just say that you're in good company if your life was not only turned upside-down, but ended up looking more like a veritable tornado. With that in mind, consider this your permission slip to treat yourself. You've been through it, and the chances are, you could use a little extra pampering these days. Here are our Mom life must haves that have been getting us through and adding a little extra zest to the everyday.
Alright, let's get straight to the point. Hard times just aren't as hard when you know you have good wine on the way. It's as simple as that. Not only does it give you something to look forward to and an easy way to make your weeknights a little juicier, but you can rest assured that someone else is taking care of choosing wine you'll love. Say goodbye to roaming the aisles of the grocery store and choosing a bottle based on how cute the label is. There's a better way.
Sure, those blankets you've had since college are fine, but why settle for fine when comfort is on the line? Since you're likely spending lots of time at home, it's a great time to level-up those everyday items. Snuggle up under this blanket with a good book (code for rewatching that show you've seen a million times), while the kids are napping.
A standing appointment, outside the house
The value of "me time" has gone through the roof. No matter how much you love your people, sometimes you just need a little escape. Make sure you have some time scheduled regularly to get out of the house and take care of yourself! Whether it's for a massage at your favorite spa, a mani-pedi, or even coffee with a friend, getting out for a bit makes all the difference.
Aka  – the "new normal" equivalent of workwear. A matching loungeset is a great way to stay comfy, but also feel slightly more put-together than you feel wearing your go-to t-shirt and sweats. It's perfect for days at home, or even errands, if you're feeling bold.
Fresh flowers
Whether you decide to invest in a subscription, or just pick up a bouquet the next time you're at Trader Joe's, having fresh blooms around the house really has a way of raising your spirits. Creating a space where you feel at home (yes, even with the toys on the floor!) can have such a mood-boosting effect.
We know raising kids is a trip. Roll with it.